Nueva Andalucía is one of Marbella preferred areas not just to visit but above all to live.
Nueva Andalucía is almost a town inside Marbella itself, as you can find everything in it- residential areas, restaurants, all type of businesses, convenience shops, leisure facilities, pubs, sport clubs, golf courses, and in La Campana area, even an industrial estate, art galleries and stores … In addition to this, it has its own marina (Puerto Banús), beaches… In Nueva Andalucia you can really spend many days without leaving the area.
The so-called Golf Valley, in Nueva Andalucía, has three of the best golf courses in Spain- Real Club Las Brisas Golf, Aloha Golf and Los Naranjos Golf, which have hosted international tournaments throughout their history. However the golf offer does not end here- La Quinta Golf 27-hole golf course, Magna Marbella Golf, and La Dama de Noche complement an unbeatable selection of golf courses, all of them just under 2 miles away. You can certainly play golf for one week without playing on the same course…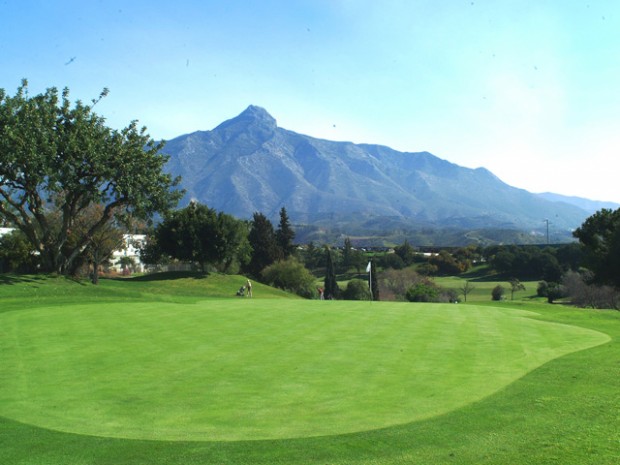 The restaurant offer in Nueva Andalucía is amazing, both in terms of quality and variety: Asian, Indian, Japanese, Italian, European, African restaurants, other establishments serving healthy, Andalusian, Spanish food, tapas, evening meals, lunch… the list is endless. Some of the best restaurants in Marbella include-  Magna Café, Vovem Asador, Taj Mahal Marbella, La Fontina, La Sala, etc…. You can never know them all!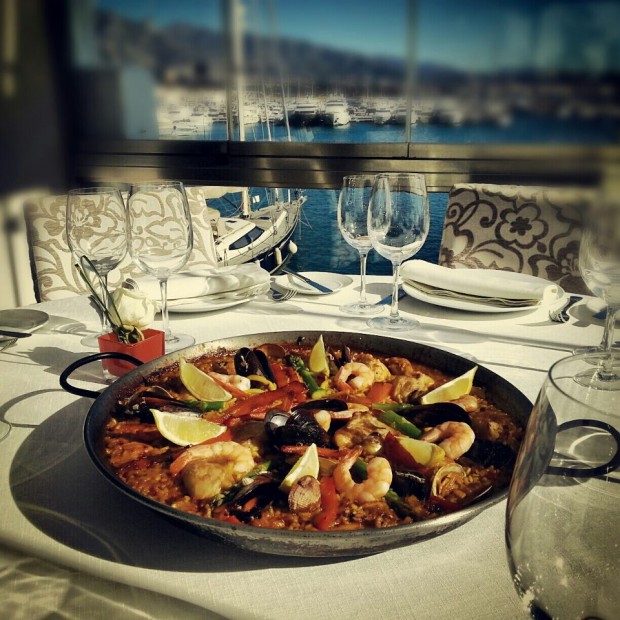 The valley where Nueva Andalucia lies continues down to none other than… Puerto Banús. It is indeed one of the world tourist landmarks where you can see spot yachts, luxury sport cars surrounded by luxury boutiques like Cartier, Bulgari, Salvatore Ferregamo, Dior, Gucci, Louis Vuitton, etc, as well as magnificent restaurants such as El Gran Gatsby, Sushi Banus, and Los Bandidos. A fascinating place!

Nueva Andalucía also boasts spectacular views not just of the sea but also the golf courses and mountains which surround Marbella, particularly La Concha peak, a striking mountain that sits behind Marbella and partly 'responsible' for its exceptional local climate.  Wherever you look, you will always find a beautiful landscape.
If you were to live in Nueva Andalucía, where would you exactly do it? The selection of property choice is vast and top quality, ranging from large villas in plots of over 5,000m2 of surface area, to developments of practical, comfortable, affordable apartments to live all year round or just during the holidays.
There are many properties to choose from and select the one that best meets your wishes. Magna Estates is located right in the heart of Nueva Andalucía, and therefore we are experts in the area. Please check our listed properties and we will kindly provide you with advice as to what the best most convenient one for you is. We will help you thoroughout your purchase process.