Working remotely is still a necessity due to the COVID-19 pandemic. But many people have discovered they prefer the flexibility of remote work. It gives you the freedom to live in the wonderful city of Marbella where there is beautiful coastal scenery, modern amenities and a consistently warm climate. At Magna Estates, we have more than twenty-five years of experience in finding properties to suit our clients' exact requirements. We have many luxury apartments and villas that are perfect for combining your home office with a comfortable lifestyle.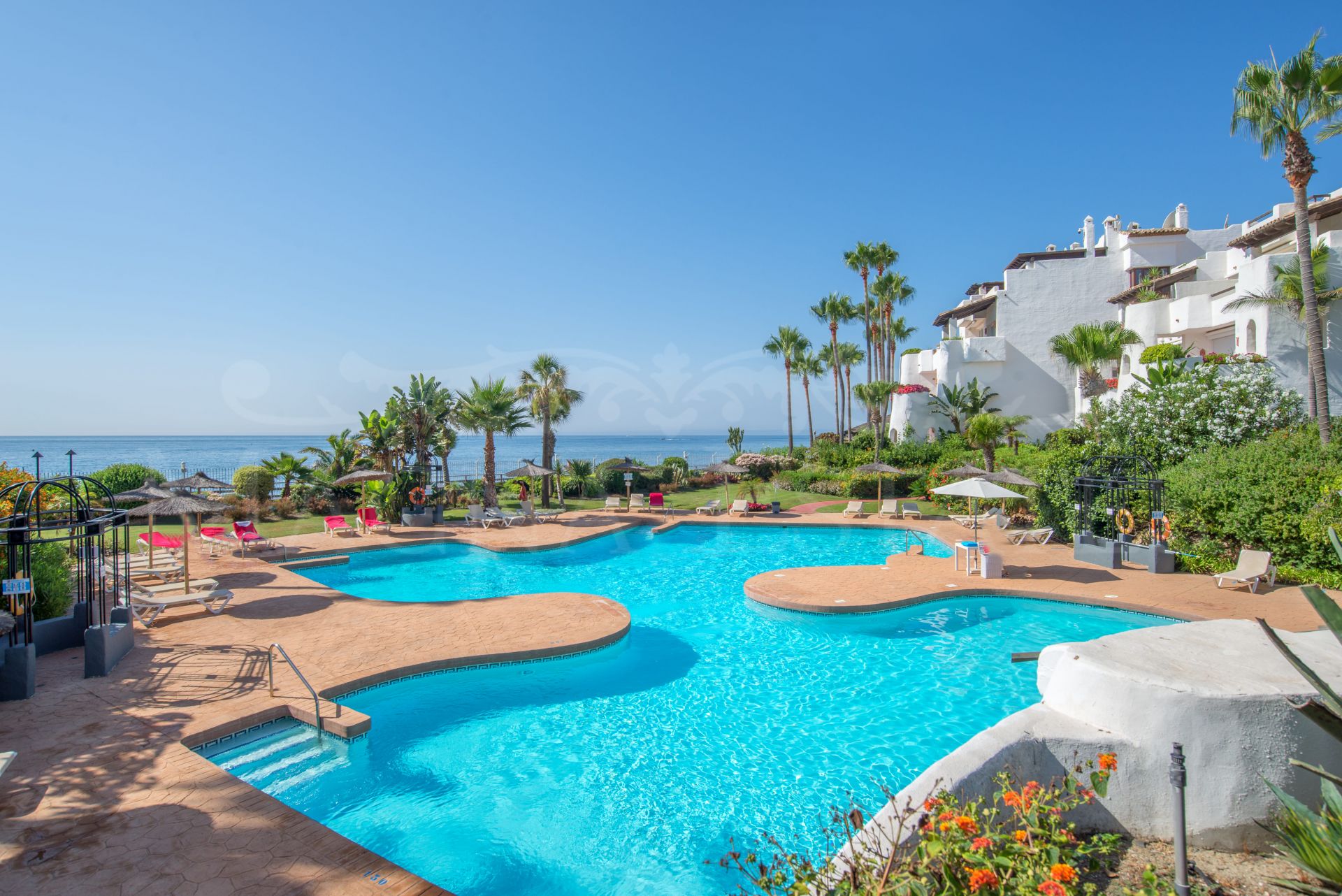 This luxury four-bedroom apartment is on the ground floor of an exclusive, beachfront development. The interior is very spacious with impressive architectural features such as archways and marble flooring. There is a large, open-plan living room and dining area which has many spaces that you could transform into a home office. The floor to ceiling doors make the rooms airy and comfortable and you would have wonderful views of the Mediterranean to inspire you while you work. The apartment opens onto a large, private terrace that adjoins an idyllic, communal garden filled with mature, tropical plants. There is also immediate access to the promenade which takes you to Puerto Banus in just five minutes.
Villa – Lomas de Magna, Marbella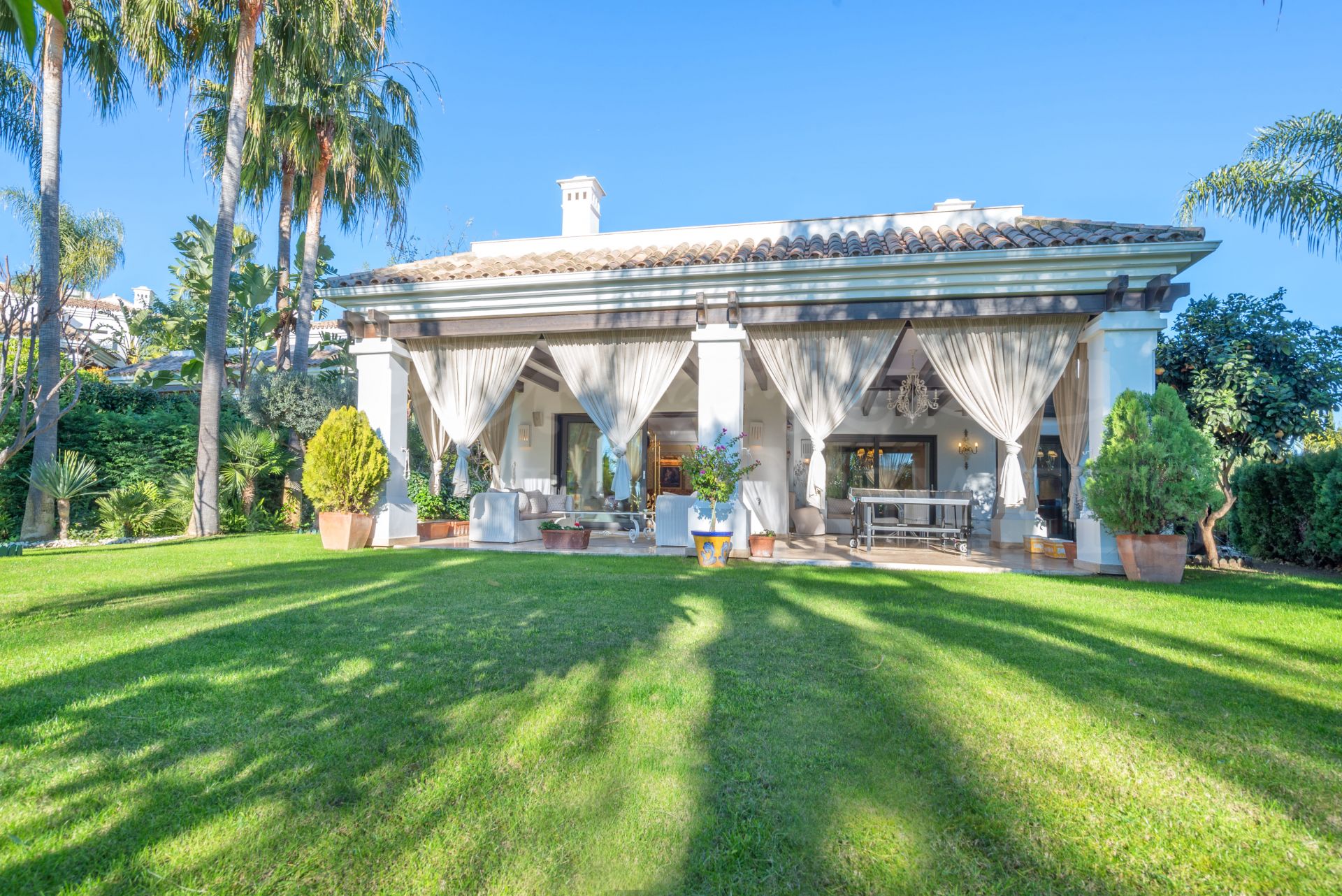 The location of this five-bedroom luxury villa is in an exclusive gated community on the Golden Mile. It provides you with easy access to Marbella's finest beaches, restaurants and golf courses. The villa has an open-plan interior with floor to ceiling doors that make it particularly light and spacious. There are also many wonderful views of the Mediterranean Sea and the mountains. The property is perfect for working remotely as it includes a convenient, ground floor bedroom that is already in use as a home office. You could occasionally take your work outside as there is a spacious, covered terrace. It should be peaceful as it adjoins the villa's own private garden edged with mature shrubs.
Duplex Penthouse – Magna Marbella, Nueva Andalucia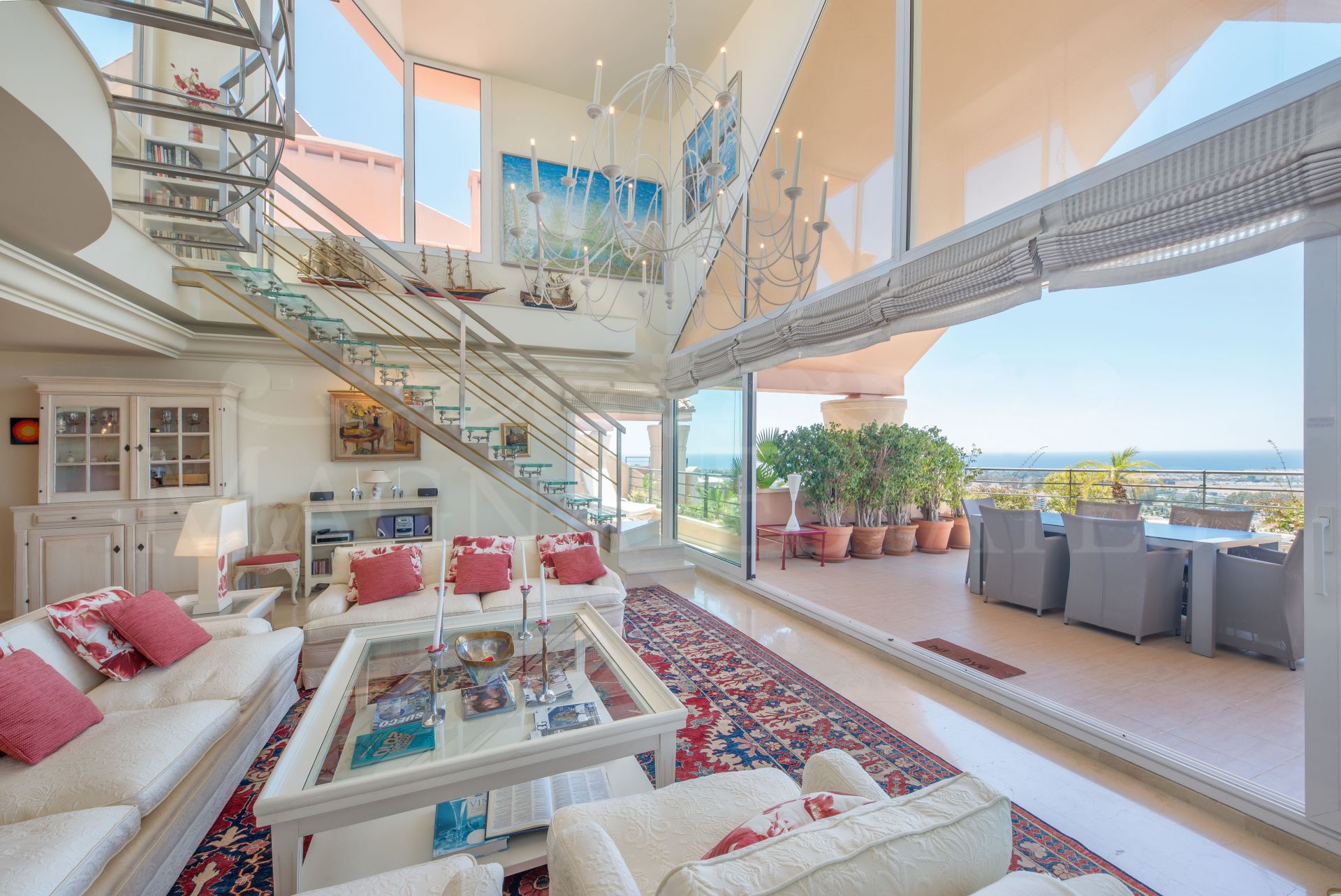 This unique property is particularly impressive. It features an elegant, spacious living-room that has a double height ceiling and a glass staircase leading to a mezzanine upper floor with a decorative balustrade. Here you'll find a large area that would be perfect for a home office as it provides the privacy you need to work in peace. There are also three large bedrooms that could offer alternative workspaces. When you find the time to relax, there is an extensive terrace that includes a private pool. The views from the penthouse are truly magnificent as you can see the immensity of the Mediterranean Sea.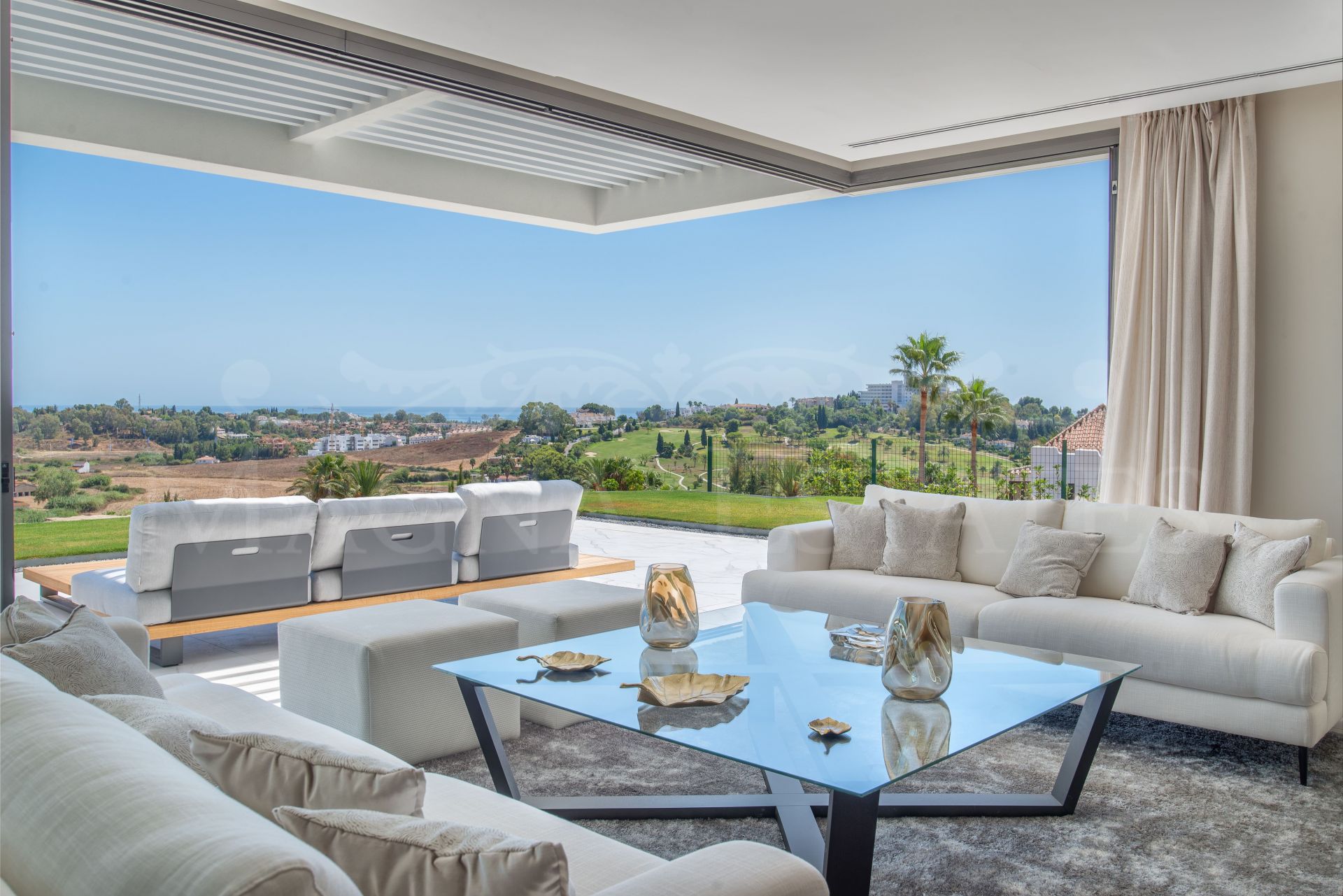 You could choose this beautiful, newly-built apartment in an exclusive gated community of just twenty-four properties. The tasteful decor is very elegant and provides the apartment with a serene atmosphere. The spacious living room could easily accommodate a small home office where you could work peacefully. Alternatively, you could work in one of the three bedrooms. The apartment is located on a hillside and provides lovely views of the nearby mountains and the Mediterranean Sea. The property also includes a private terrace and a communal swimming pool. Many golf courses, including El Paraiso and Atalaya, are a few minutes from the apartment.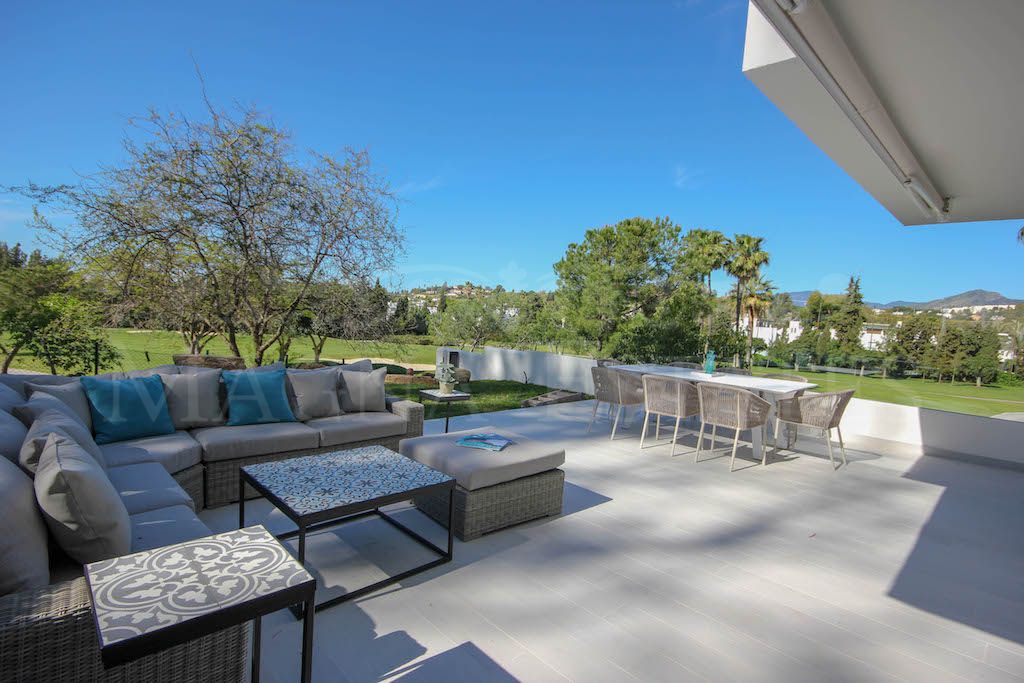 You are sure to work efficiently if you choose this ground floor, three-bedroom apartment. It is located in the peaceful complex alongside the Los Naranjos Golf Course and has wonderful views of the area. The interior of the apartment has been recently renovated to enhance its attractive, architectural design and includes a streamlined, fitted kitchen. The spacious living room has several cozy corners that would be perfect for installing a compact home office and all the equipment you need. The property also faces the south-west, so you would benefit from plenty of natural daylight. Outside, there is a large, private terrace which leads to the landscaped, communal gardens and a swimming pool.