Buying a plot of land to build your own home is one of the alternatives that people who decide to move to Marbella are now considering, as well as those who do live here but wish to build a property to their taste- with the size, number of bedrooms, kitchen, parking and terrace spaces, and so on they want. Just the way they like it.  
It might seem that the price of building a home has to be necessarily higher than that of buying a property that is already built. And in many cases this is true, but it is essential to add the qualitative factor –and not just the quantitative one- to such equation, that is, having a bespoke home.  
Like in homes that are already built, the price of plots very much depends on their location, and this price is a decisive factor for the property final cost.
As a way of example, in a prime address like Sierra Blanca the price of a m2 in a plot of land can easily reach 900€/m2, in Nueva Andalucía it can be around 600€/m2, and in less prestigious areas prices range between 150€ and 300€/m2.
These are obviously reference prices and in all the areas mentioned above you can find more expensive and more economical plots, depending on the actual plot features- location, views, accesses, leisure places, amenities, shopping areas, etc., as well as the seller's need to sell the plot.
Therefore if you buy a 1,000m2 land plot where the price per m2 is 300€, you are paying 300,000€ before you start to build.
And now comes the difficult part- you are going to build the home of your dreams on the plot you have bought. The construction costs again can vary a great deal, but for you to have an idea, they can easily be around 900-1000€ per m2, including expenses such as architect, project, permits, licenses, and the actual home construction.
If you are considering building a villa of around 350m2 of total built surface area for a price of 1,000€ per m2, your cost is 350,000€.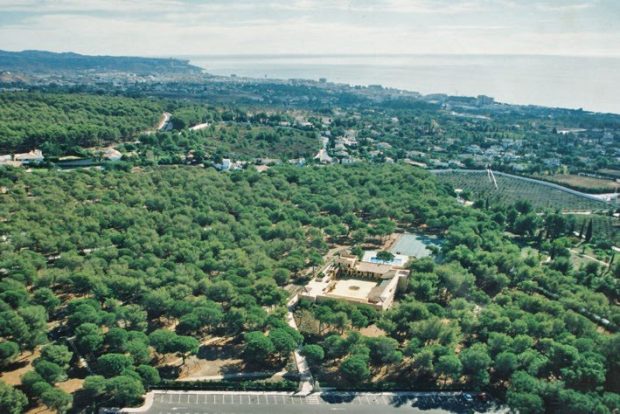 If you add the cost of the plot to the actual villa construction, you will be spending 650,000€ plus taxes.
Is this a lot or little if you take into account that you are going to have your dream house, as you like it, and where you want it? This is up to everyone but in any case, having your own property built is not such a crazy idea, isn't it?
At Magna Estates we can offer you plots of land in different parts of Marbella and surrounding areas so that you can think of the possibility of building the home you want in your favorite location.