In the last 5 years, the so-called contemporary design villas have proliferated in Marbella and surrounded areas, which is changing the traditional style and landscape of construction in the Costa del Sol.
These villas feature cubic shapes, large windows, white walls with occasional wood work, and an avant-garde modern look which is captivating many clients.
It is not only these homes' exterior that attracts attention but also their inside, which is designed for a more modern current lifestyle, and especially, a Mediterranean one. Their large windows let plenty of light through, thus allowing a wonderful brightness in all rooms. Open or semi-open kitchen design plans, spacious terraces, and endless edge swimming pools are some of the features of these properties which make up the new residential landscape of Marbella.
You may like them or not, but what we cannot deny is that in the first few years since they appeared they are certainly calling our attention.
At Magna Estates we have a vast selection of both modern completed villas, ready just to move in, as well as other ones under construction to be finished in one or two years:
Mirador del Paraíso, in Benahavis, over 400m2 of built surface area, with amazing views to the coast of Africa and Gibraltar.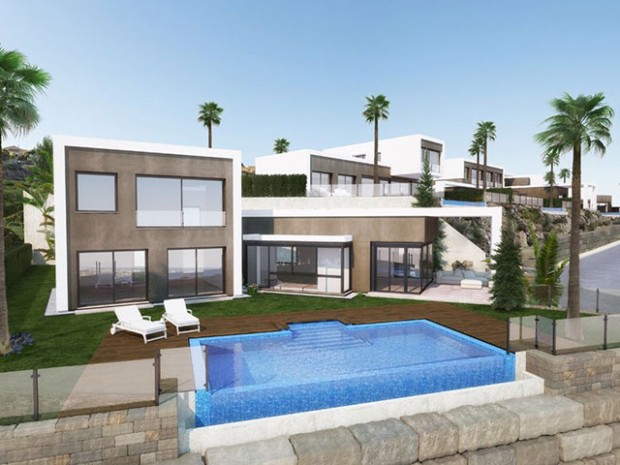 Altos de Puente Romano, right in the heart of the Golden Mile- beautiful spacious  villa in one of Marbella top's addresses.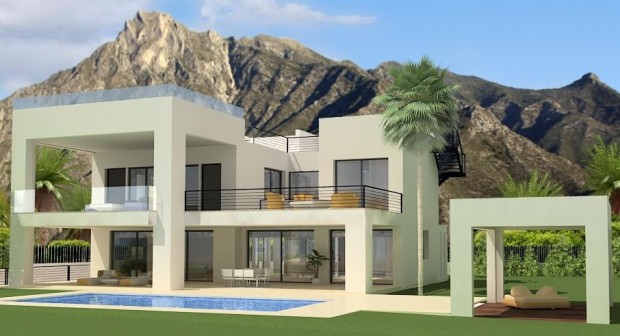 Nueva Andalucía, Los Olivos project: 19 villas with different designs, where clients can choose their interior finishing.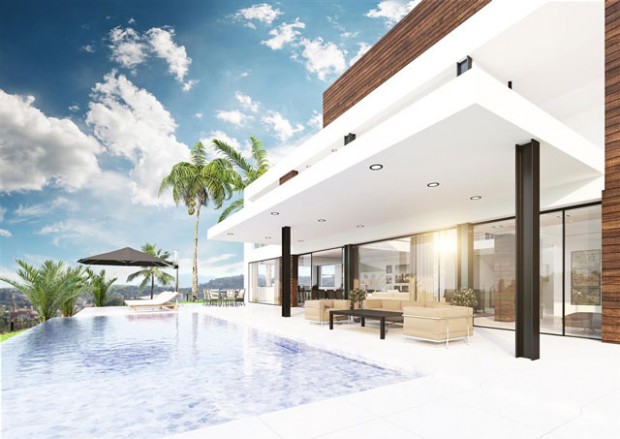 Santa Clara Golf, a project consisting of 20 villas, featuring 5 bedrooms, with 600 m2 of built surface area right by the golf course.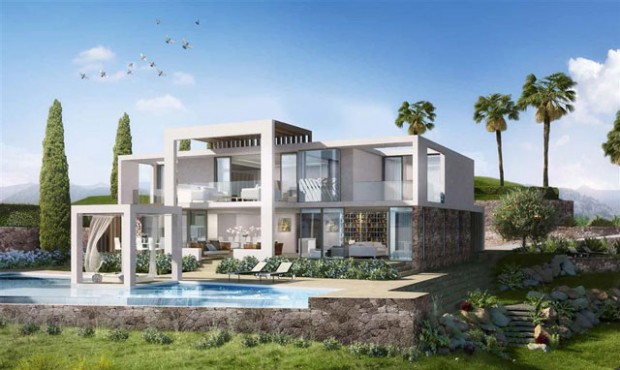 Golf Rio Real, La Finca de Marbella project, next to Incosol and Rio Real Golf hotels.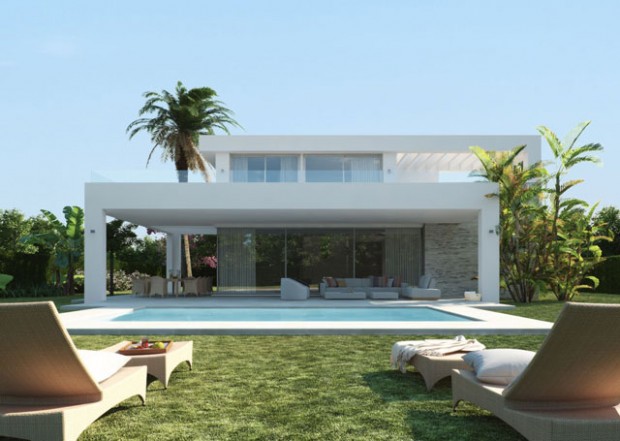 Modern villas are certainly a new concept of living in the Costa del Sol, in fact the most current modern one, as they provide this paradise with a breath of fresh avant-garde air while keeping the Marbella myth.