Despite the fact that Marbella is quite rightly known and visited mainly by people who are after the sun, the beach, its exclusive shops and food, it is also well true that you can find good climate and diverse vegetation in many places, completely in the wild, where you can connect with nature and to yourself, as well as unleash your adventurous side.
In spite of the mild weather of southern Spain, it is not advisable to go on a demanding walking route when temperatures are very high. That's why we strongly recommend to choose easier routes that include aquatic sections.
This is a list of some of the most interesting nature activities you can do on the Costa del Sol and nearby areas.
1. Hiking on Las Angosturas area along the river Guadalmina (Benahavis).
Level of difficulty: easy
The River Guadalmina flows across the municipality of Benahavís (adjoining Marbella's), offers a beautiful landscape for hiking especially along its popular narrow passes.
To get there, you can start your route from the village of Benahavis itself or else you can leave your car in any of the service areas close to the river Guadalmina.  The route starts at the so called "Charco de las Mozas" (single women pond), which is a natural heritage site. Although it is the beginning of the route, swimming and going for a dip in this pool is so pleasant that many visitors decide to stay there, as if this was a real swimming pool.   
After the pool, there is a 1,1km slope downstream the river Guadalmina. This is a 2-3 hour route and ends in the so called "Charca de los Tubos" (pipes pool).
Recommendation- wear loafers, weatsuit/top if temperatures are low, and swimwear. You have to swim in this route so take a rubber ring along if you come with children.
2. Route to the Cruz de Juanar (Refugio del Juanar, the cross of Juanar).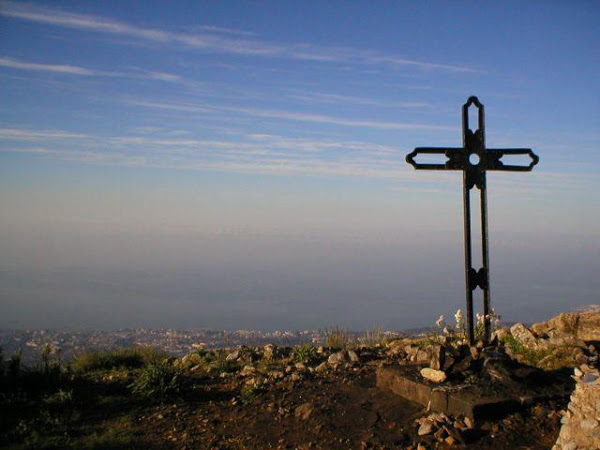 Difficulty: Moderate
This is a beautiful route to walk when it is slightly cloudy or the temperature is mild (in the morning, or at dusk to enjoy the views), as sometimes walking uphill can be a little tiring.
The rout starts at Hotel Refugio del Juanar, where you can get following the signs of the A-355 road (as you leave the municipality of Ojen behind and only 20 minute-drive from Marbella). From Refugio, you walk a 8-km  slope as far as the cross of Juanar, from where you can enjoy magnificent views over Marbella and the sea, and you can also see the Rock of Gibraltar and the northern African coastline.
Recommendation – for those who love watching the stars and/or the universe,  you may want to go on a night walk (with full moon to see better on the way uphill, unless you have a telescope as the light obstructs watching) to enjoy the clear night and watch the constellations.
3. Walk uphill La Concha.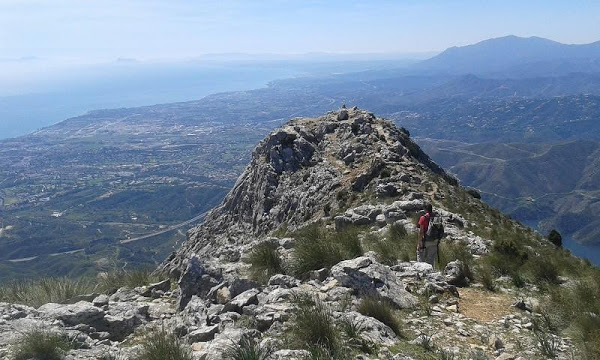 Level of difficulty: moderate.
La Concha is the peak (one of the 3 large peaks of Sierra Blanca mountain range, close to the Cruz de Juanar cross and Cerro Lastonar hill) of the majestic mountain that overlooks Marbella coastline. It is responsible, so to speak, for the municipality mild weather as well as for giving Marbella visitors the  opportunity to get into a beautiful perfectly walkable forest just 5 kilometres away from the beach.   
Recommendation- getting up to La Concha peak is obviously optional, so you can walk up as high as you want; either way you can start the route at Refugio de Juanar or the area of the old Hotel Don Miguel (residential area next to the mountain and close to Marbella bus station).
4. Route along the river Padrón (aquatic route in Estepona).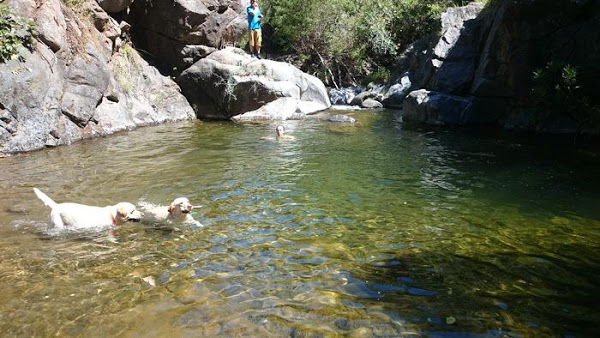 Level of difficulty: easy.
This route goes along one of the river courses that rise in the southern slope of Sierra Bermeja, all the way until it flows into the coast. It is suitable for families, and though you first walk uphill, you walk downhill along the river Padron course afterwards in a very refreshing walk indeed.  To get to the start of the route you have to take the A-7 highway and then the exit to Escuela de Arte Ecuestre de la Costa del Sol, which is signposted, just after you drive past Kempinski hotel as you drive towards Malaga.
Recommendation – wear swimwear and take food for the whole day in springtime and/or summer.
5. Torcal de Antequera (UNESCO natural monument).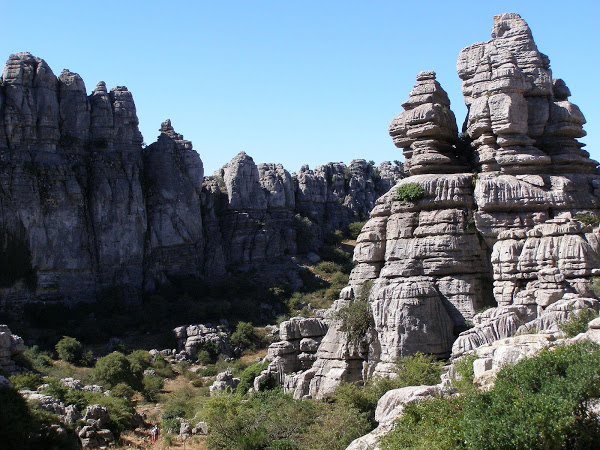 Level of difficulty: easy.
You can start this route at the Visitor Centre, where you can also park and get information about the origins of this thousand-year-old setting, as well as the two routes you can follow depending on your possibilities.
Recommendation- since you are in Antequera, you may take the opportunity to visit the town (which has historical Muslim and Roman remains), as well as its popular dolmens.
6. Caminito del Rey path.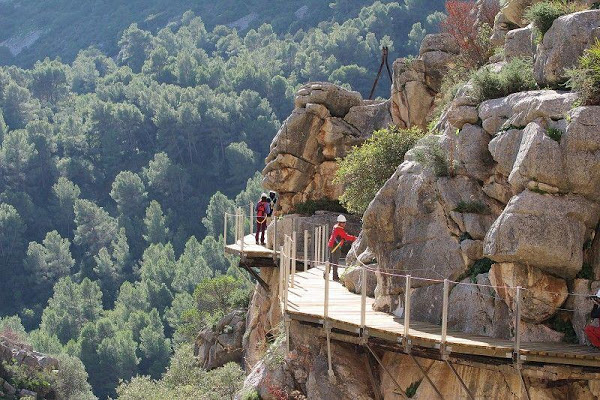 Level of difficulty: moderate.
This is a historical pass built on Los Gaitanes gorge walls (1 hour-drive from Marbella). It consists of a pedestrian path, over 3 km long and just 1 meter wide, that hangs around 100 meters above a river. In 2014, it underwent restoration work under the Council of Malaga as it was worn, and it was open to the public a couple of years ago.
Recommendation – you can book your tickets online on the webpage "reservas.caminitodelrey.info", where you can also find all the information about how to get there. It is strongly recommended to arrive around one hour ahead your scheduled ticket, as you have to walk a few kilometres from the car park before you get to the actual path entrance/start.   
7. Rock of Gibraltar uphill walk.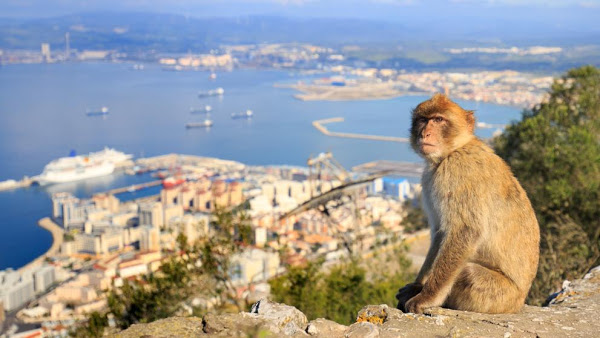 Level of difficulty: easy.
Once you are in Gibraltar, you can take the Moorish Castle as the starting point to walk up to the Rock. The castle origins date back from the Arabs arrival in the Iberian peninsula in the year 711. The castle is the Rock milestone and from there you can access the WWII as well as the Great Siege Tunnels.
In this route you can also visit the popular Apes' Den, where you can see these friendly native inhabitants, unless you have seen them before in a previous trip to the Rock.   
From there you can carry on your walk uphill and enjoy the amazing views.
Recommendation – "Don't feed the monkeys!!"  (you will be fined).
8. The cliffs of Conil.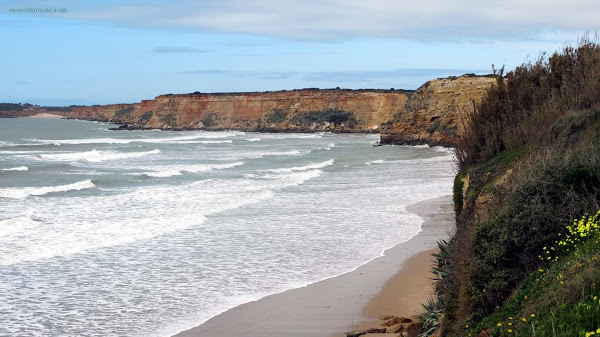 Level of difficulty: easy.
This is a rather easy route. It starts at  "El Roqueo" restaurant, as you drive past Conil de la Frontera from the N-240 road (Costa de la Luz highway).
There are paths along cane and palm tree areas, cliffs, and breath-taking beaches. This route is ideal for summertime.
Recommendation – wear comfortable footwear and swimwear.   
9. Paseo de los Pinsapos path to Los Realillos route (Estepona).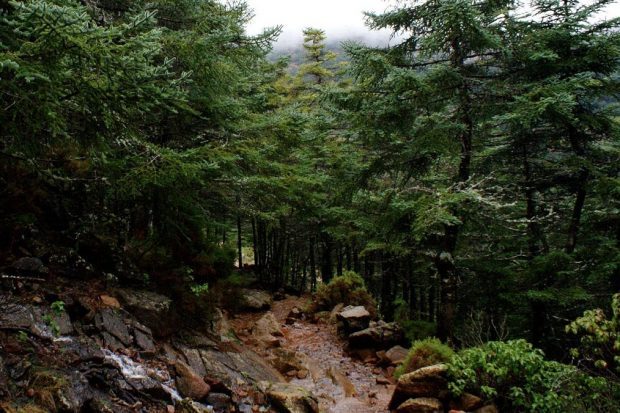 Level of difficulty: easy.
This is a rather easy relaxing route. It is recommended to start at Mirador del Refugio (Refugio viewpoint). You can get there driving up along the MA-557 road and then leave your vehicle (take this road from Los Reales crossroad in Avda de Andalucía, in Estepona).
You can enjoy one of the most beautiful settings in the province of Malaga, where there are still around 70Ha of Spanish firs, an endemic specie of the southern Iberian Peninsula.
Recommendation – there is a small construction with the poem that poet Federico García Lorca dedicated to Spanish firs in 1919.
10. Cahorros of the river Chíllar (Nerja).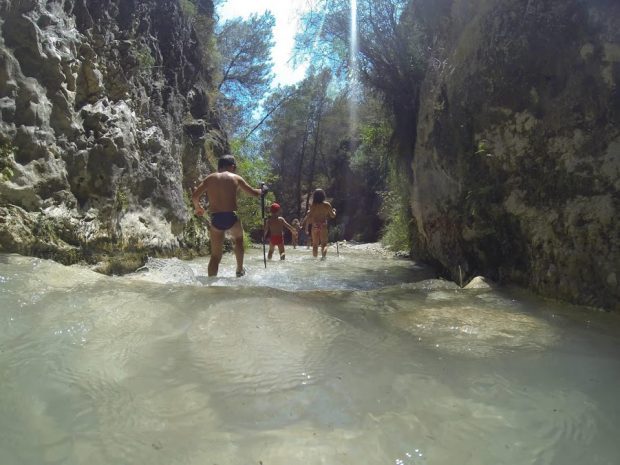 Level of difficulty: easy.
This route goes along the river course as far as Vado de los Patos, and is about 6-km long. It can take seven to eight hours, depending on how often you stop to admire the beautiful scenery, and considering that walking in the water is rather slow.
The easiest way to get there is from Nerja, along the road that takes you to the  Parador de Turismo. Once you are here, drive down along Camino de los Almachares until you get to an area with townhouses. You will see signs of the route in the village.
Recommendation – it is advisable to be properly equipped, that is, wear swimwear and adequate footwear (as sometimes the water reaches as high as your waist).   
Enjoy your adventure!