Magna Estates specialises in exclusive properties in Costa del Sol. Many of our prestigious, luxury villas combine unique architecture with incredible views of the Mediterranean Sea.
1. Real de la Quinta Benahavis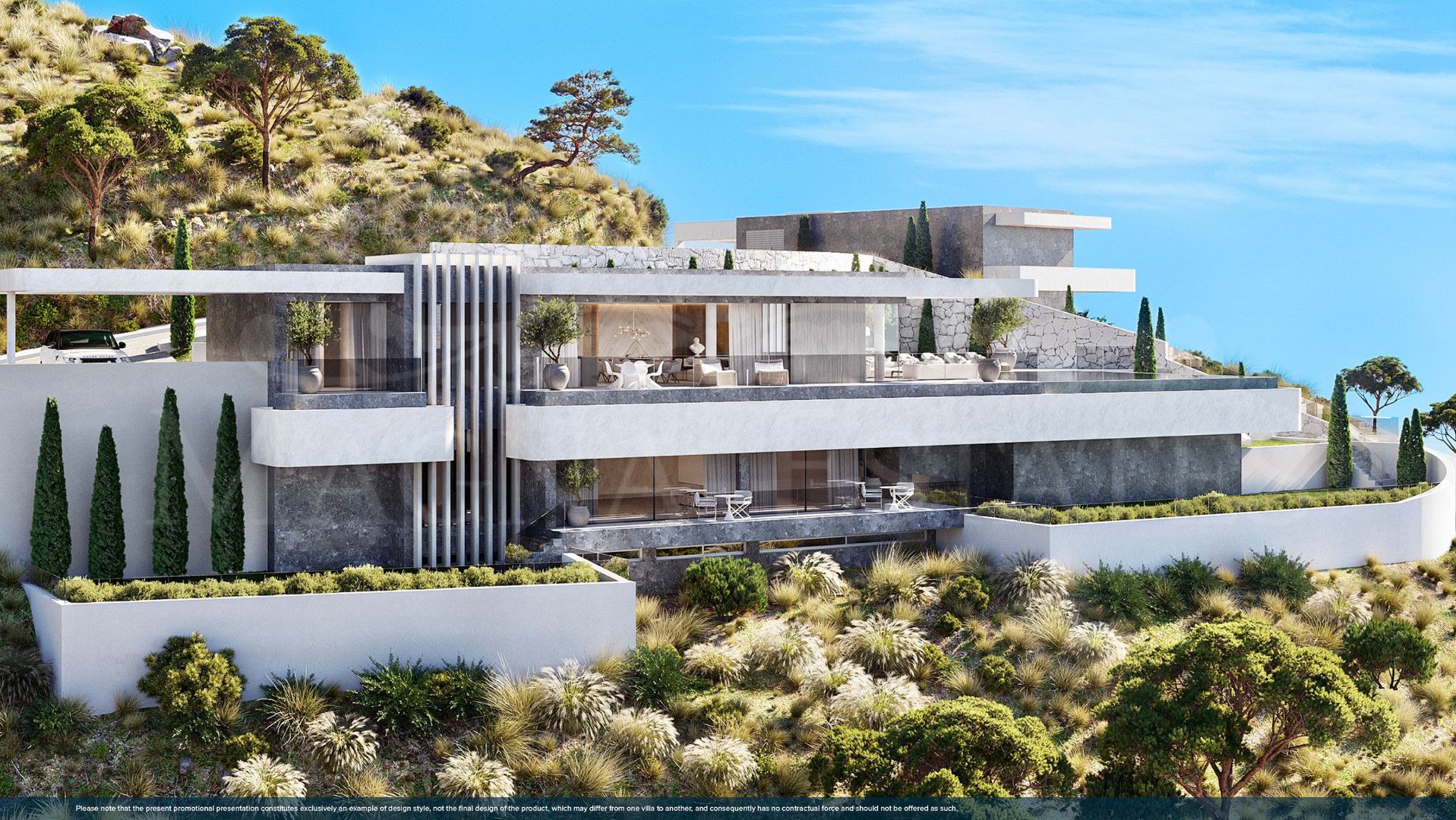 This five-bedroom, luxury villa is ideal if you like to play golf. It's part of a brand-new development at the Real de la Quinta golf resort. You'll love the spectacular views of the Mediterranean Sea, Gibraltar and the North African coast. The villa also overlooks the Sierra de las Nieves natural park and la Quinta golf course. A distinctive feature of the open-plan living room is the very high ceiling. It instantly gives the property a glamorous, sophisticated appearance. There's also a small fire pit. The villa includes a private garden, pool and sun terrace. The development of eighteen villas has many convenient amenities, including shops, making the complex self-sufficient.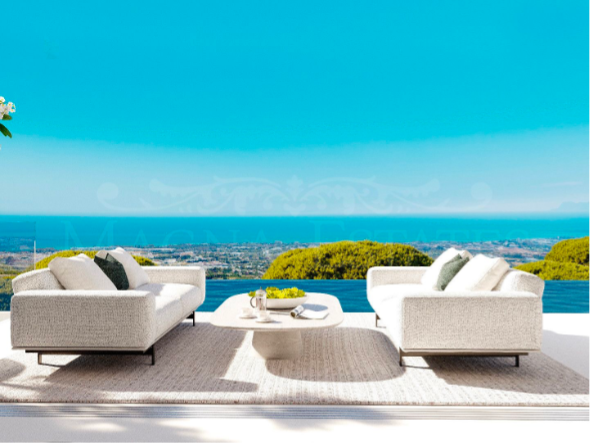 2. Mirador del Paraiso, Benahavis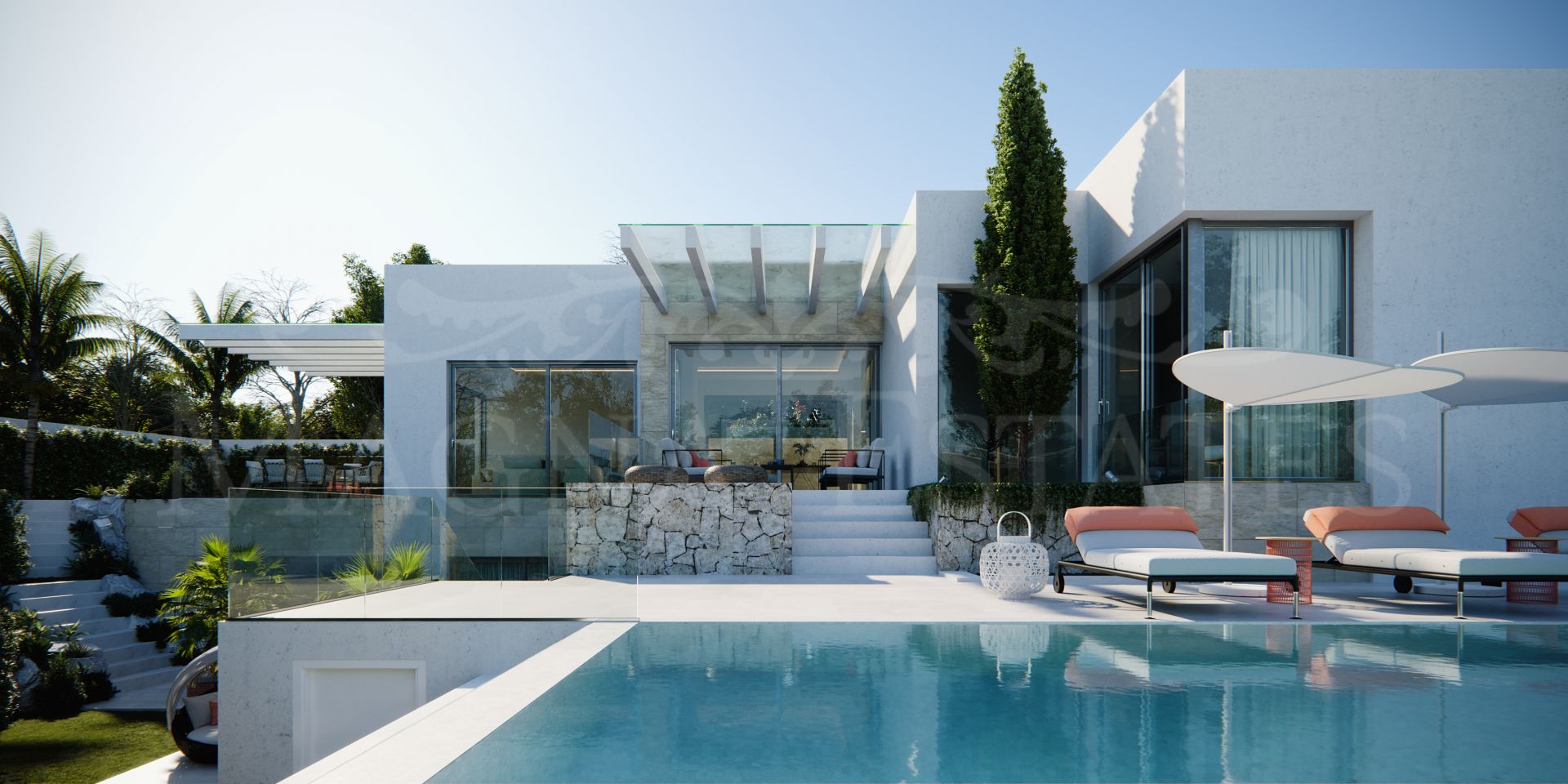 This luxury, two-storey villa is in an exclusive, gated community near Golf Valley. It faces south-west and has splendid views of the Mediterranean Sea. You can also see nearby golf courses such as El Paraiso and Atalaya. The property features contemporary architecture with a chic, angular design. Stone cladding on some exterior walls helps the villa blend in with the natural scenery. The spacious, open-plan living room has elegant, marble flooring. It also has an unusual, central pillar fitted with an integral firepit. Three of the four bedrooms are on the lower floor overlooking the large terrace, secluded garden and swimming pool. The upper floor has two terraces edged with glass safety barriers and partially covered with pergolas.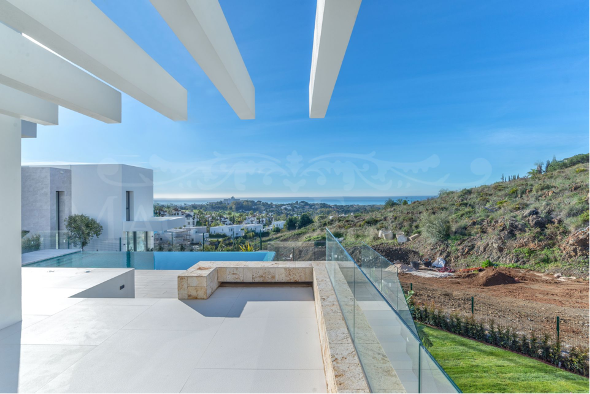 3. Guadalmina Baja, San Pedro de Alcantara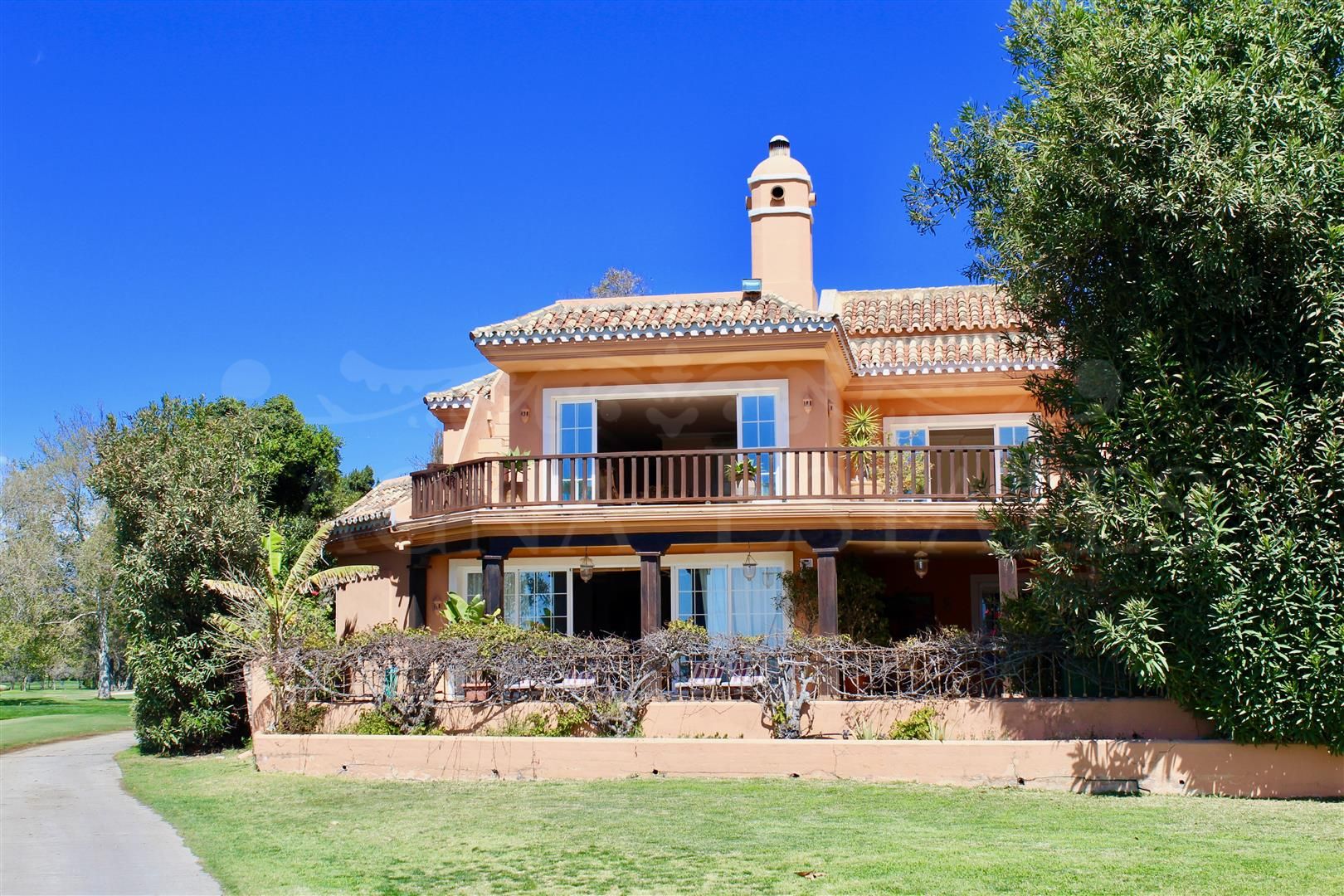 This six-bedroom luxury villa is one of the most unique properties in Costa del Sol. It's in a prestigious location on the Guadalmina golf course. It has a traditional exterior with a tiled roof and distinctive balustrades around the terraces. Each floor of the two-storey villa has its own entrance hall, living room and bedrooms. It's perfect for families with multiple generations who want to enjoy some privacy. The interior includes cosy, separate rooms and traditional features such as alcoves, bay windows and ornamental fireplaces. There is an attractive terrace surrounded by mature shrubs.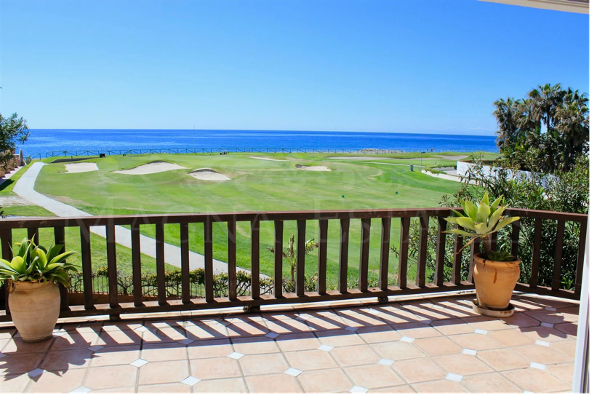 4. Golden Mile, Marbella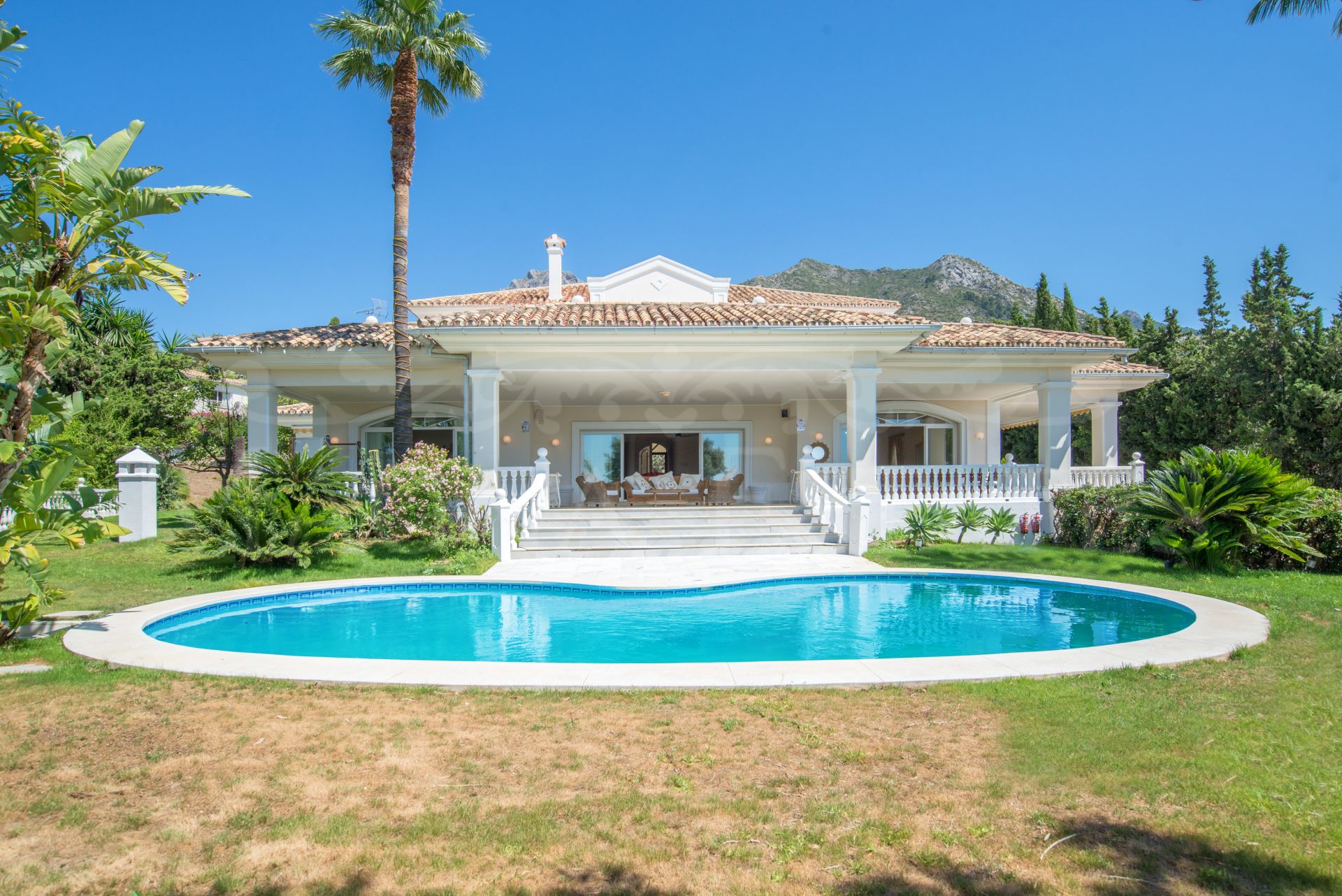 You'll adore this beautiful, three-storey villa. It's located in one of the Golden Mile's most prestigious, gated communities. The seven-bedroom, luxury villa has a traditional design full of unique character and charm. The entrance hall features inlaid marble flooring and a split level staircase leading to an elegant, mezzanine gallery. There is a distinctive Roman influence throughout the villa. Archways and decorative pillars are a feature of almost every room including the marble, tiled bathrooms. The open-plan living room is particularly spacious. It leads onto an expansive outdoor terrace overlooking a private pool. There are also covered seating areas where you can relax and dine. The panoramic views of the Mediterranean Sea and the Sierra Blanca mountains are magnificent.
5. Los Altos de los Monteros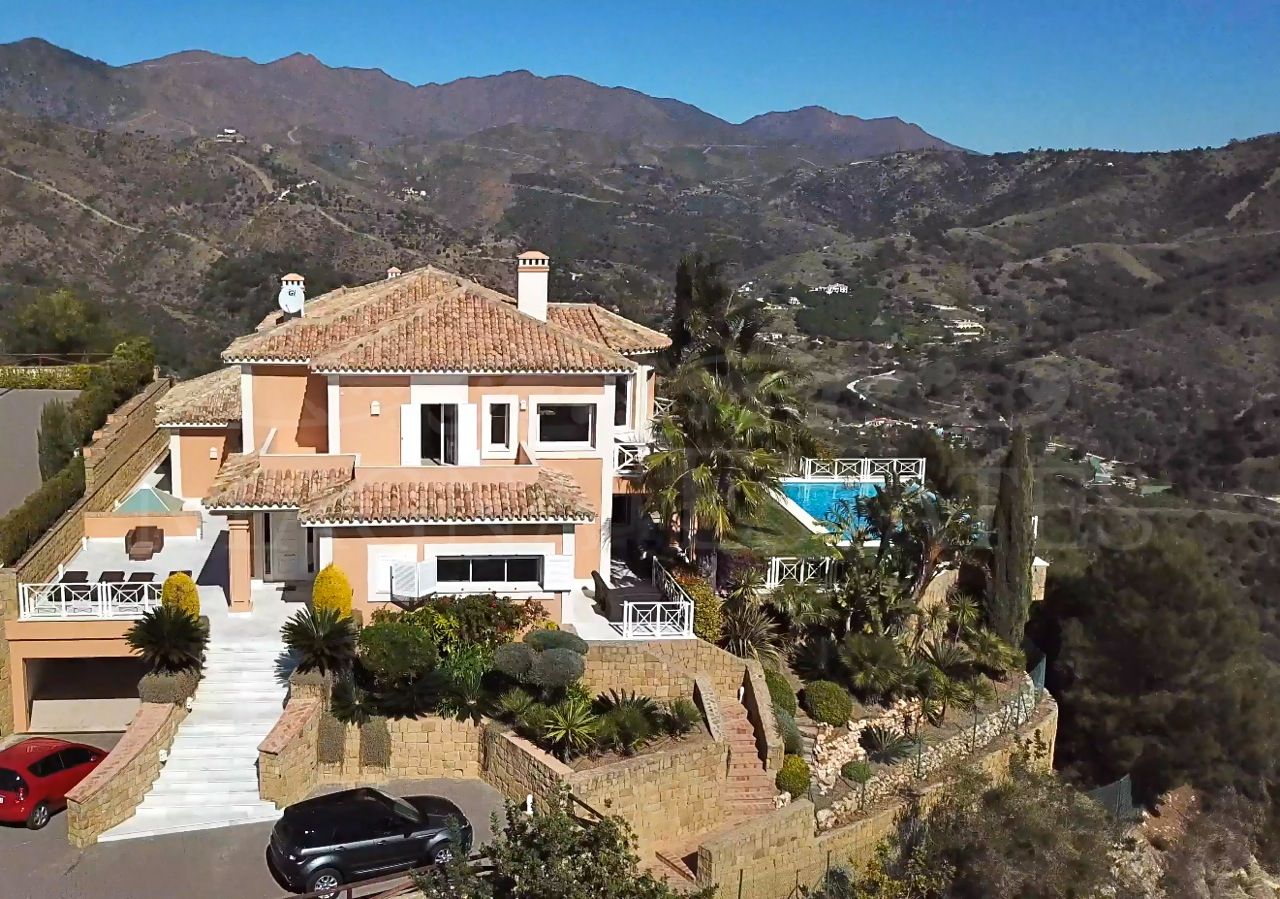 This exclusive property is in the hills overlooking Marbella. You can enjoy wonderful views of the Mediterranean Sea, Gibraltar and North Africa. The villa is ideal if you prefer traditional architecture. It has an impressive exterior featuring a red, tiled roof and wooden shutters at the windows. The spacious lounge features a large bay window and a unique room divider with a fireplace on each side. The villa has a secluded pool and large, ground floor terrace. On the upper floor, there is a smaller terrace adjoining the master bedroom. There is also covered parking for a small fleet of six cars.