Moving to a different country can be a stressful process, and even more so when moving as a family unit. Not only do you need to search for a new home for you and your family, but you need to search for the best school for your child, whilst also getting to grips with the Spanish application process for schools. The Costa del Sol is full of first-class schools that will help your child reach their full potential. We here at Magna Estates are experts in the Costa del Sol area and we have composed a conclusive list of the best schools that can be found on the Costa del Sol to make your move to the most exclusive parts of Spain a little less stressful, and a lot easier. 
First, we will give you a quick overview of the educational system in Spain. In Spain, there are three school stages. The first one lasts from 3 to 6 years of age and is optional. The second school stage is primary and is from the age of 6 all the way up to 12. The next school stage lasts from 12 years of age up to 16 and the final stage of obligatory education between 16 and 18.
There are three different types of schools in Spain: public, private, and concertado. Many expats chose to send their children to public state schools until they reach secondary school age at which point they then decided to send them to a private school to get them ready for university exams. 
The application process for schools starts in March in Spain, and it is important that you apply to the school you want as soon as possible, as you may find a waiting list for both public and private schools.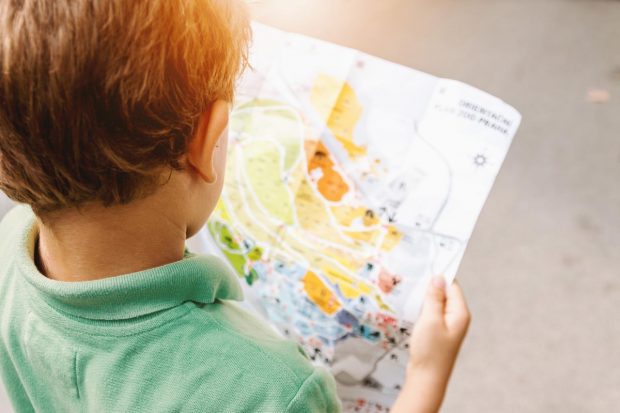 We usually have these needs when it comes to choosing one school or another:
– Teachers standards and qualifications
– Type of teaching or education
– Facilities
– Area
– Proximity
– Bilingual or non–bilingual
– Others
---
Estepona
In Estepona we can find some brilliant schools, an example of this is the Colegio San Jose, a prestigious school that has been open since 1823. Alongside a stellar education, this bilingual school offers a wide array of after-school activities for your child to take part in.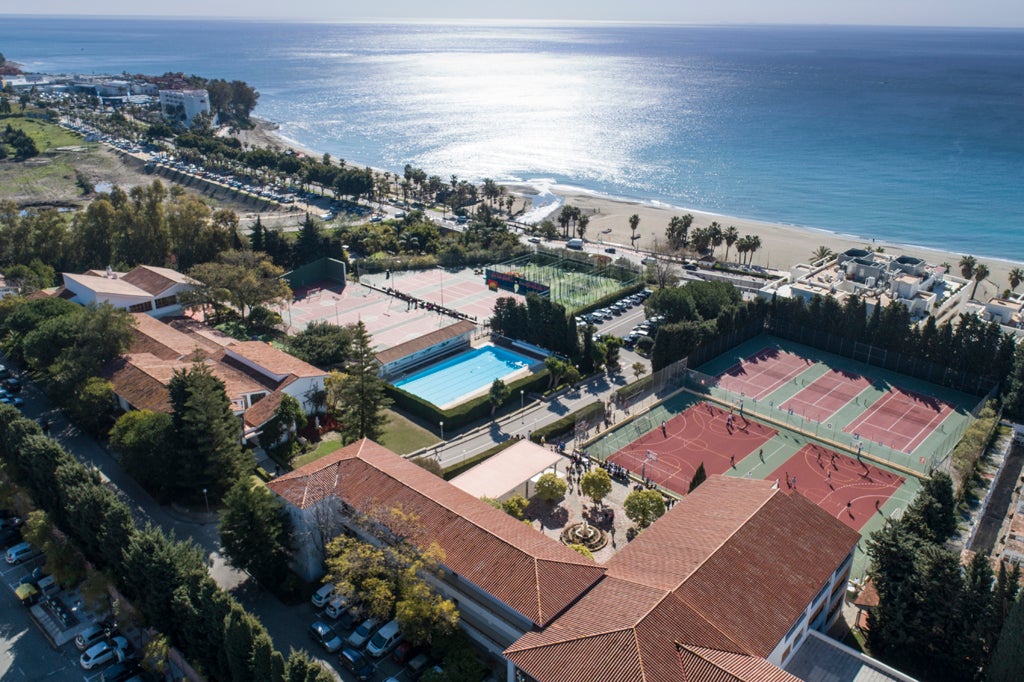 In the very heart of the New Golden Mile, there is the International School of Estepona, which uses the British educational system and takes in students between 3 and 12 years. This school is set is an expansive plot of 3,700 sq meters and is equipt with the latest technology for its students.
For those looking to ensure that their child follows the American curriculum, there is Atlas American school which is due to open in September 2022 and will be the first school on the Costa del Sol to follow the American curriculum. Atlas school covers from K1 all the way up to the end of high school, ensuring that your child will follow a well-structured and stable educational path. Atlas makes sure that not only does your child grow intellectually, but that they also develop both emotionally and morally through its many educational programs and extracurricular activities. Alongside an outstanding education, your child will also feel at home as they become an 'Atlas Shark', taking place in activities and sports throughout the year as either a: Blue, Thresher, Mako, or Hammerhead.
Marbella East
We start our guide from the entrance to Marbella, the eastern area, where you find 4 schools. The first of them that we will cover is Colegio Ecos. It is a bilingual school of the Attendis company with over 40 years of teaching experience in Marbella. It has large facilities and qualified teaching staff, guaranteed by more than 21 educational centres in Andalusia. It is a very good option if your property is located between Cabopino and Las Chapas.
Colegio Platero, is a primary school that is firmly committed to sports right from the start, especially basketball, and they even have their own team called CB Platero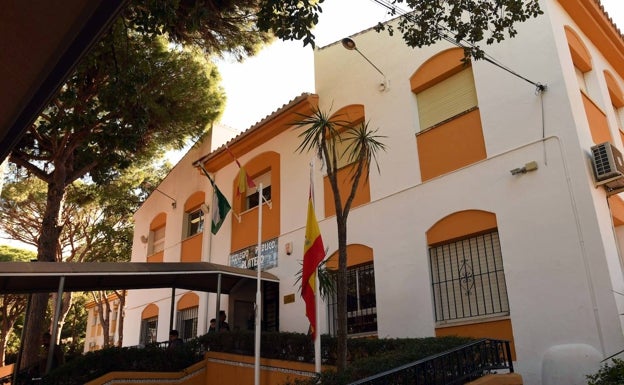 Colegio Alboran. It is a bilingual school in Marbella including the levels of Pre-school, Primary, Secondary, and Baccalaureate Education. Its vision is to educate happy, creative, and critical-thinking students in a natural familiar environment, with the aim of being able to respond to the challenges of a constantly changing world. The school was awarded the Andalusia Excellence 2016 Awards in the Education category.
Colegio Bilingüe Las Chapas. Las Chapas school is characterized by its pedagogical projects of early stimulation educational projects, such as Proyecto Príncipe, or the new iPad Project Attendis. Las Chapas is a bilingual school authorised by the Andalusian Regional Government in the Pre-school, Primary and Secondary levels, in addition to being a Trinity College and Cambridge examination centre. In 2013/2014 school year it was chosen as the best 15th school in Spain because of its internationality, according to EF-Education First.
We finish the review of the schools in this area with 2 of the best private school options in Marbella–the English International College and the German School of Marbella – Juan Hoffman in Elviria.
The English International College is a school with over 500 students between the ages of 3 and 18. 80% of them are native English speakers but there are 20% that come from different cultures and nationalities and enrich the teaching of their children.
Deutsche Schule Málaga– Juan Hoffman, is a bilingual German school located in the Elviria area. In 2008, it was the first school in the world to be awarded the "Excellent German School Abroad" seal of quality and it includes kindergarten, primary, and secondary school levels.
Marbella – Centre 
As you start from the river towards the west, where there is the characteristic bridge that divides Marbella into 2 areas, there is a central zone where you also find a large number of schools, most of them public ones.
The schools in this area are: Colegio Público Gil Muñíz, Colegio María Auxiliadora, Colegio PúblicoLos Olivos, Colegio Público Valdeolletas, Colegio Público Juan Ramón Jiménez, Colegio Bilingüe Privado La Latina; further from the centre there are 2 of the most prestigious private schools in Marbella centre: The British International School Of Marbella and Swans Primary School.
Marbella – North
The northern area of Marbella is where there is the largest number of housing developments, they are quieter areas with exotic gardens. One of the main problems here is the busy traffic exit into Marbella town and the motorway entries. This means that if you live in this area it is easy for residents to take their children to the local schools. Unfortunately, there are only two options- a public school called Colegio María Auxiliadora and a private one- Swans International. Dating back from the 1970s, the latter is a bilingual school with large facilities and increasing prestige year after year.
Nueva Andalucía – San Pedro Alcántara
This is one of the most popular areas of Marbella to live in. Its proximity to Puerto Banus and the high number of golf courses here make Nueva Andalucia an excellent place to live in. That's why this is an area that Magna Estates specializes in "The Golf Valley". We start our tour with Colegio Francisco Echamendi, a school that belongs to the Diocesan Board of Education, founded in the 1950s and 1960s by the Bishop of Malaga with the essential mission of evangelizing.
In the vicinity, there is the prestigious Aloha College, very close to Aloha Golf Club. It offers British-style education for an international community while providing education in the Spanish language and culture.
In the Puerto Banús area, there are 4 school options, 3 of them further south, close to the national highway N-340– one of them is Colegio Santa María and the other school is a little closer to San Pedro, Saint George´s School, a private bilingual school for children aged 3 to 8. The latter follows the British education system and has really good facilities including its own swimming pool and vegetable garden, among others. And the last school in this area is Laude San Pedro International School, one of the most exclusive ones in the world, with amazing facilities and an extremely successful work philosophy in the educational field.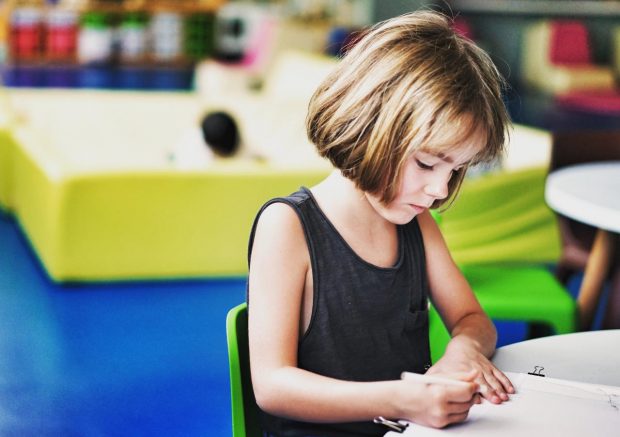 In San Pedro Alcántara, there is a private education option in downtown San Pedro, Calpe Junior School, a bilingual primary school. Finally the last options are 3 private schools located outside the town of San Pedro, close to the Guadalmina development: Centro Privado de Enseñanza María Auxiliadora, Calpe School, and Colegio San José. The latter has a long educational experience in San Pedro community.
In the northern part of San Pedro, there is the last school of our guide, whilst it may be a little far away it still has very high standards– Colegio Atalaya.  This is a bilingual school with lunch service and vast outdoor sporting facilities. 
As the icing on the cake, there is also another option that is difficult to find, since the methodology requires qualified professionals for this type of teaching- Montessori ethos. Marbella Montessori School is located outside San Pedro, to the north of the town.
Sotogrande
Located in the Sotogrande area is the Sotogrande International school. This prestigious institution has operated for over 30 years in the area and takes in students from 3 to 18 years old. Imparting classes in English, German and Spanish, this school is both a day school and a boarding school. 
Benalmadena
Located just off the N340 between Benalmadena and Fuengirola is Benalmadena International College, a modern, and dynamic British school, that is in an unbeatable location next to the beach. This school prides itself on its teaching staff, its state-of-the-art installations, and its proven record of preparing its students for the next stage in further education. 
Close by is the British College of Benalmadena, which covers all age groups from pre-nursery up to when the student is ready to go to university. The British College is recognized by both the UK and Spain and is a member of the National Association of British Schools in Spain group (NABSS). The school follows the British system alongside some aspects of the Spanish one, allowing for its students to obtain qualifications recognized by both governments.
In Benalmadena, there is also the Colegio Internacional Torrequebrada, a private school that follows the British curriculum and inspires its students to be the best version of themselves.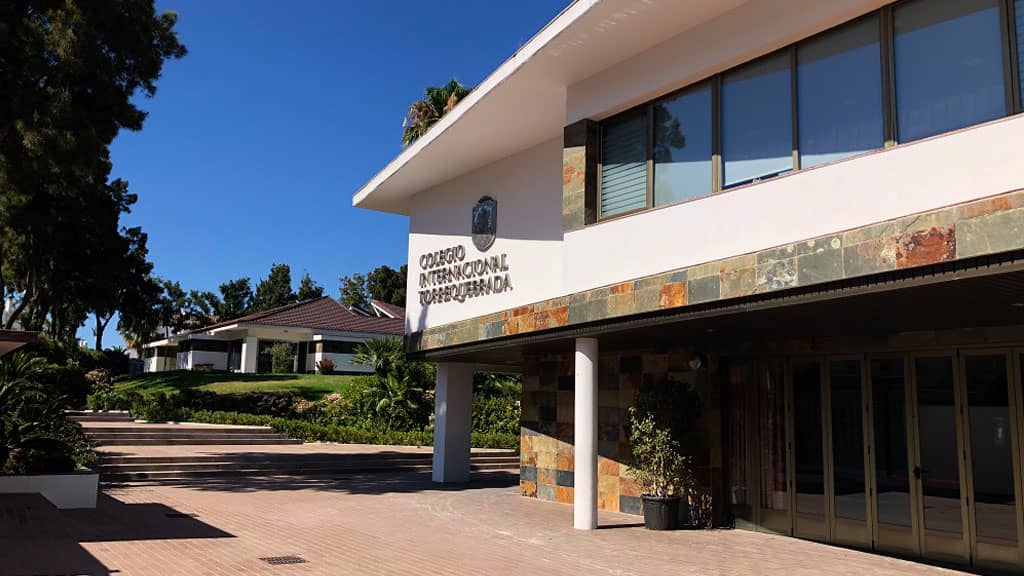 Fuengirola 
Colegio Salliver is located in Fuengirola and is rated among the 100 best private schools in Spain. This school accepts students from preschool age all the way up to further education. Whilst the school's official language is Spanish, all classes up until the student is 16, are taught 50/50 in English and Spanish.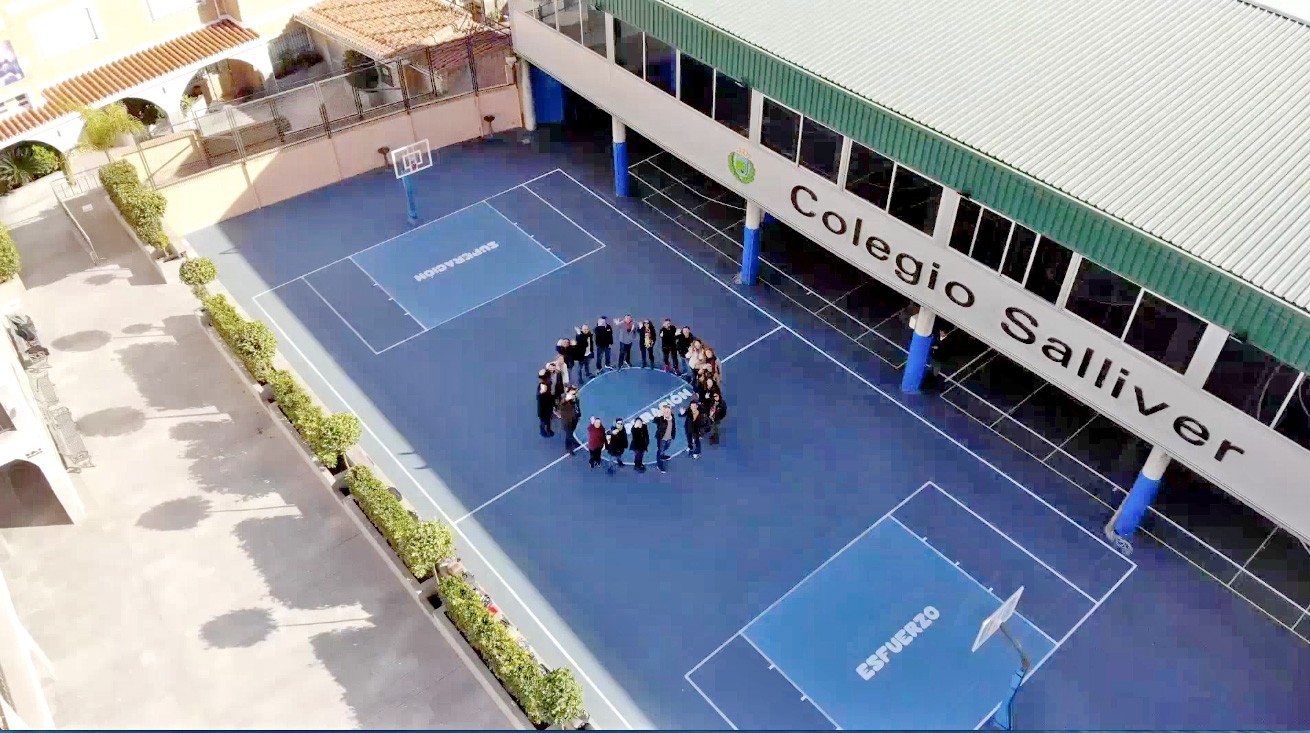 These are the public and private education options that you find on the Costa del Sol. It is hard work to find the best school as we have to take many factors into account when it comes to buying or renting a home. But in our opinion, the education of our children is one of the most important ones, both for our own well-being and that of our family.
We hope we have thrown some light and above all offered relevant information for you to make the right decision.
At Magna Estates we are specialists in the Costa del Sol area, also known as "Costa del Golf". Please do not hesitate to contact us if you are thinking of moving to this or any other development in the area. Our team of professionals is ready and waiting to help get you oriented for your move to the Costa del Sol, and to help you find the ideal property for you and your family.
You can send us an email –to the email address you can see in this link- or call our office on +34 952 816 338.