One of the main concerns we have when buying a home is the number and type of services available in the area. After nurseries, which are the first headache for any couple with children who move, the second or sometimes the main concern is usually the schooling of our children. We have prepared this guide to all the schools and their main features that you find in the district of Marbella and surrounding areas, such as the central areas, Nueva Andalucía or San Pedro Alcántara.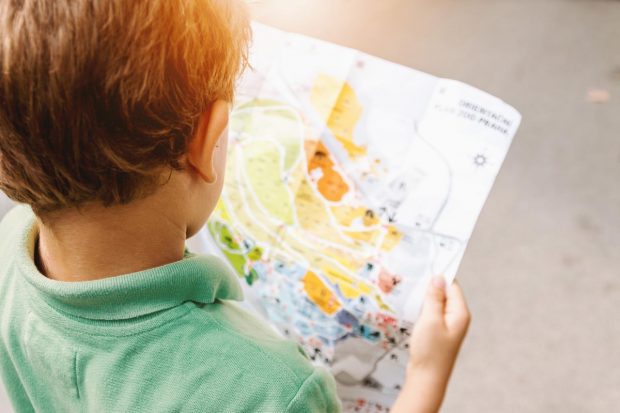 We usually have these needs when it comes to choosing one school or another:
– Teachers standards and qualifications
– Type of teaching or education
– Facilities
– Area
– Proximity
– Bilingual or non–bilingual
– Others
---
We start our guide from the entrance to Marbella, the eastern area, where you find 4 schools, the first of them being Colegio Ecos.It is a bilingual school of the Attendis company with over 40 years of teaching experience in Marbella. It has large facilities and qualified teaching staff, guaranteed bymore than 21 educational centres in Andalusia. It is a very good option if your property is located between Cabopino and Las Chapas.
Colegio Platero, this is a primary school that is firmly committed to sports right from the start, more specifically to basketball, which has a team called CB Platero
Colegio Alboran. It is a bilingual school in Marbella including the levels of Pre-school, Primary, Secondary and Baccalaureate Education. Its vision is to educate happy, creative and critical thinking people in a natural familiar environment, with the aim of being able to respond to the challenges of a constantly changing world. The school was awarded with the Andalusia Excellence 2016 Awards in the Education category.
Colegio Bilingüe Las Chapas. Las Chapas school is characterized by its pedagogical projects of early stimulation educational projects, such as Proyecto Príncipe, or the new iPad Project Attendis. Las Chapas is a bilingual school authorised by the Andalusian Regional Government in the Pre-school, Primary and Secondary levels, in addition to being a Trinity College and Cambridge examination centre. In 2013/2014 school year it was chosen the best 15th school in Spain because of its internationality, according to EF-Education First.
We finish the review of the schools in this area with 2 of the best private school options in Marbella–the English International College and the German School of Marbella – Juan Hoffman in Elviria.
The English International College is a school with over 500 children between the ages of 3 and 18. 80% of them are native English speakers but there are 20% of different cultures and nationalities whoenrich the teaching of their children.
Deutsche Schule Málaga– Juan Hoffman, a bilingual German school located in the Elviria area. In 2008, it was the first school in the world to be awarded with the "Excellent German School Abroad" seal of quality and it includes kindergarten, primary and secondary school levels. For further information, visit the school website: http://www.dsmalaga.com/.
Marbella
–
Centr
o
As you start from the river towards the west, where there is the characteristic bridge that divides Marbella into 2 areas, there is a central zone where you also find a large number of schools, most of them public ones.
The schools in this area are: Colegio Público Gil Muñíz, Colegio María Auxiliadora, Colegio PúblicoLos Olivos, Colegio Público Valdeolletas, Colegio Público Juan Ramón Jiménez, Colegio BilingüePrivado La Latina; further from the centre there are 2 of the most prestigious private schools in Marbella centre: The British International School Of Marbella and Swans Primary School.
For further information about these two excellent schools, visit their websites:
Swans International: http://www.swansschoolinternational.es/es/
The British International School: https://www.bsm.org.es/
Marbella – Zona Norte
In the northern area of Marbella is where there is the largest number of housing developments, they are quieter areas with exotic gardens. One of the main problems here is the busy traffic exit into Marbella town and the motorway entries. This means that if you live in this area it is easy for residents to take their children to the local schools. Unfortunately, there are only two options- a public school called Colegio María Auxiliadora and a private one- Swans International. Dating back from the 1970's, the latter is a bilingual school with large facilities and increasing prestige year after year.
Nueva Andalucía – San Pedro Alcántara
This is one of the most popular areas of Marbella to live in. Its proximity to Puerto Banus and the high number of golf courses here make of Nueva Andalucia an excellent place to live in. That 's why this is an area Magna Estates is specialised in-
"the Golf Valley". We start our tour with Colegio Francisco Echamendi, a school that belongs to the Diocesan Board of Education, founded in the 1950s and 1960s by the Bishop of Malaga with the essential mission of evangelizing.
In the vicinity there is the prestigious Aloha College, very close to Aloha Golf Club. It offers British-style education for an international community, while providing education in the Spanish language and culture. For further information, visit their website: https://aloha-college.com/es
In the Puerto Banús area there are 4 school options, 3 of them further south, close to the national highway N-340– one of them is Colegio Santa María and the other school is a little closer to San Pedro, Saint George´s School, a private bilingual school for children aged 3 to 8. The latter followsthe British education system and has really good facilities including their own swimming pool and vegetable garden, among others. For further information, visit their website: http://www.stgeorgesmarbella.es/. And the last school in this area is Laude San Pedro International School, one of the most exclusive ones in the world, with amazing facilities and a really successful work philosophy in the educational field. More information on their website:http://www.laudesanpedro.com.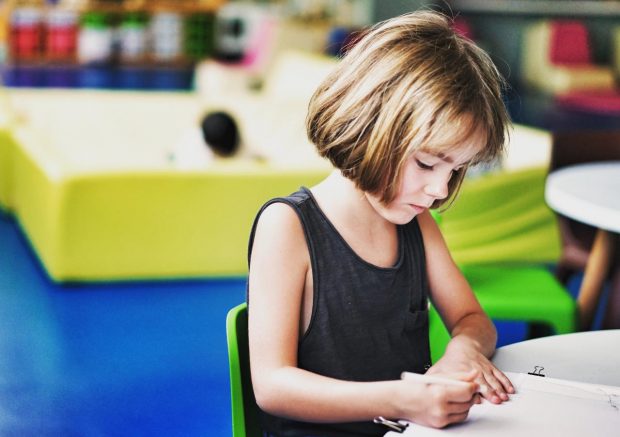 In San Pedro Alcántara, there is a private education option in downtown San Pedro, Calpe Junior School, a bilingual primary school. Finally the last options are 3 private schools located outside the town of San Pedro, almost in Guadalmina development: Centro Privado de Enseñanza María Auxiliadora, Calpe School, and Colegio San José. The latter has a long educational experience in San Pedro community. More info on: http://www.colegiosanjose.net/
In the northern part of San Pedro, there is the last school of our guide, a little far away but with very high standards– Colegio Atalaya.  This is a bilingual school with lunch service and vast outdoor sporting facilities. For further information, visit their website: http://www.colegioatalaya.es/
As the icing on the cake there is also another option which is difficult to find, since the methodology requires qualified professionals for this type of teaching- Montessori ethos. Marbella Montessori School is located in a farm-school outside San Pedro, to the north of the town.
These are the public and private education options that you find in Marbella and San Pedro Alcántara. It is hard work to find the best school and we have to take many factors into account when it comes to buying or renting a home, and in our opinion, the education of our children is one of the most important ones, both for our own well-being and that of our family.
We hope we have thrown some light and above all offered relevant information for you to make the right decision.
At Magna Estates we are specialists in the area, also known as "the Golf Valley", in Nueva Andalucía. Please do not hesitate to contact us if you are thinking of moving to this or any other development in the area. We will be happy to help you and advise you, as we have been doing for years to all our customers
You can send us an email –to the email address you can see in this link- or call our office on +34 952 816 338.