It is Marbella Fair time!! Every year Marbella pays homage to its patron saint San Bernabe (Saint Bernard) with a weeklong fair. It is something nobody can miss – children, adults, Spanish or foreigners alike, as Marbella people get more united than ever.
This year the fair starts on Monday, 6 June and ends on Sunday June 12, the main day being the local patron saint's day, that is, Saint Bernabe, June 11th.   
Throughout the week, everybody is out in the street, the buildings are decorated, there are many events organized, such as concerts and festivities almost any time of the day.  The traditional Andalucian elements of the town look better and more beautiful than ever, and Marbella becomes more Spanish, more authentic and friendlier.  
This year the fair also takes over the old town, which is a tradition that had been lost in the last few years and had left the celebration a little soulless. Along the narrow streets of the centre, restaurants and bars sell their drinks outside for people to enjoy sherry, manzanilla, beer … you name it… and of course, with the tune of the music of sevillanas and rumbas invading the atmosphere with happiness and joy, there is party everywhere. Eating tapas, going from one bar to another, is typical and then, it is siesta time as you need to get enough energy for the night.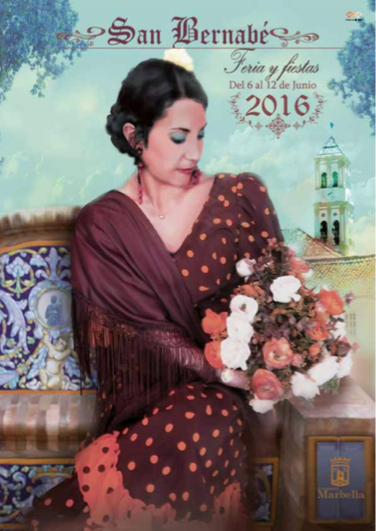 The 'night' fair is held in the 'recinto ferial' outside of town near the La Cañada shopping centre. It is a large open-air esplanade where the trademark "casetas" are set up for young as well as old people to enjoy, where everybody dances flamenco, eats local food portions, and drink with everybody else, as in these days everybody is friend with everybody. The rollercoaster and other attractions make the little ones really happy.
Throughout the week there are several concerts, most of them free, horse riding shows, popular paellas, passacaglia with giants in different parts of the town, as well as bullfighting shows in the local bullring. There are also religious acts though, such as pilgrimages and masses, and the procession of Saint Bernabe on June 11 puts an end to this magnificent week.
It is fair time in Marbella. Don't miss it and enjoy and share the liveliness of the very special week of this cosmopolitan town.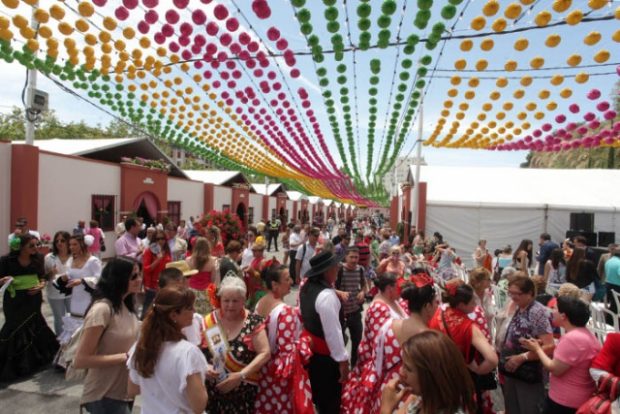 Click here to download the full program of activities of the Marbella Fair:
https://drive.google.com/file/d/0BydIjrtPZvvMSTdEMXlFT1ZoM0k/view