When it comes to purchasing a property, there are many things that you need to take into consideration beforehand, such as the area you want to purchase in, your budget, and the type of property that you want to buy. One more thing that you must think about is whether you want to purchase a new build property or a resale property. But what is the difference between the two of them? In this article, we are going to cover what both of these property types are and present both their pros and cons. 
New build properties
New build properties are exactly what their name implies, they are properties that you either buy before construction has finished or a recently constructed property – resulting in you being the first owner of the property. When purchased during the construction phase, this is done by making monthly payments until the construction is finished, so that by the time the property has been built you will have paid around 20-30% of the property value, which then acts as a deposit for the property, instead of having to pay it all in one go.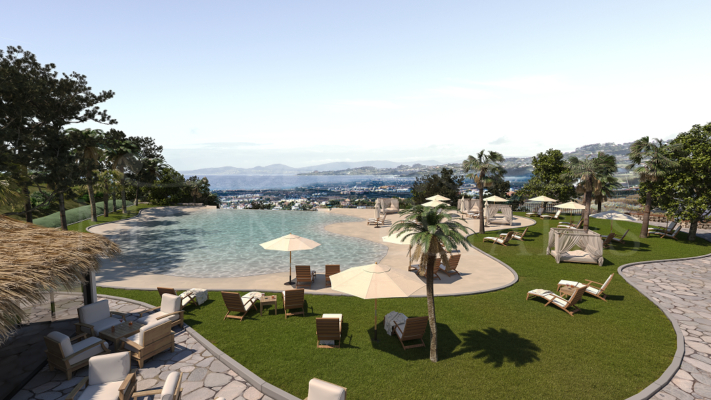 We'll start off by looking at the pros of purchasing a new build property. As the property is completely new when you receive it, you can count on it having the latest features and technology alongside being more up to date with current EU standards – meaning that there is less chance of humidity within the property, better ventilation and that they are more energy-efficient. Not only this, but the developer has to provide a guarantee on the down payments ensuring that in the case that anything goes awry with the development, then you will receive the payments that you have made back and thus, won't lose the money that you have already paid towards the property. 
On the other hand, the cons of purchasing a new build property are that, when put into comparison with resale properties, you are more limited when it comes to designing the floor plan and customization options, often only being able to choose flooring or finishes in certain rooms or on certain things, respectively. You also will need to take the maintenance costs into consideration, as if the development is poorly run then these may increase over time. Last but not least, when purchasing a new build property in Spain, you must take into consideration the AJD (Actos Jurídicos Documentados) tax. This is the tax placed upon new build properties – and ranges from 0.0% to 1.5%, plus a VAT of 10%, which is the rate of this tax in Andalusia.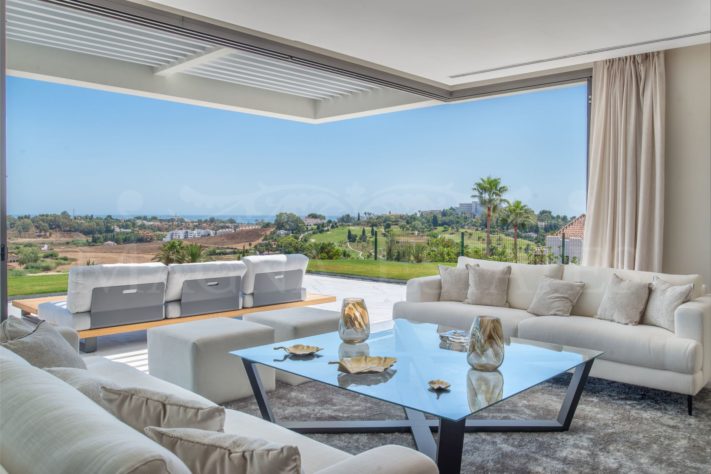 . 
Resale properties
A resale property is a property that has already had one or more owners. Recent studies have shown that this tends to be the type of property that more Brits buy when making the move over to Spain, with 10% of them choosing resale properties over new builds.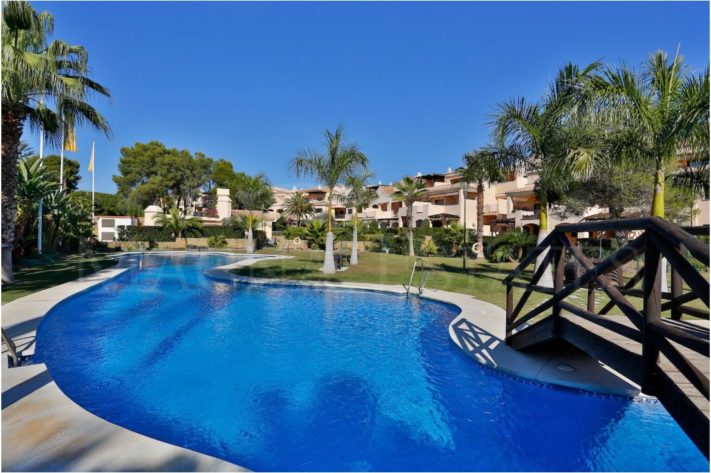 There are numerous benefits to purchasing a resale property, to start things off, one of them is that due to their age they are normally situated in places that are closer to the city center or the sea and already have all crucial amenities nearby whilst also being well-connected. Another plus point to purchasing a resale property is that they can be purchased at a relatively cheap price depending on the market, and you can study how their value has changed over time, alongside the fact that you will be purchasing in an already existing neighbourhood, meaning that you can be sure that you are making a good investment. On top of all of this, with a resale property, you would only have to pay the ITP (Impuesto sobre Transmisiones Patrimoniales) tax, which is currently set at a linear 7% in Andalusia, and not the additional AJD tax which is applied to new builds. 
Some downsides to purchasing a resale property are that you are purchasing the property "warts and all" so that any pre-existing problems that the previous owner had will now be your problems to resolve. If the property wasn't carefully taken care of by its previous owner, then the cost of repairing the damage could end up costing quite a bit. In cases where you plan to renovate the property, finding workmen fit for the job takes its time and is a lot of work in comparison with a new build where this whole process is taken care of by the developer.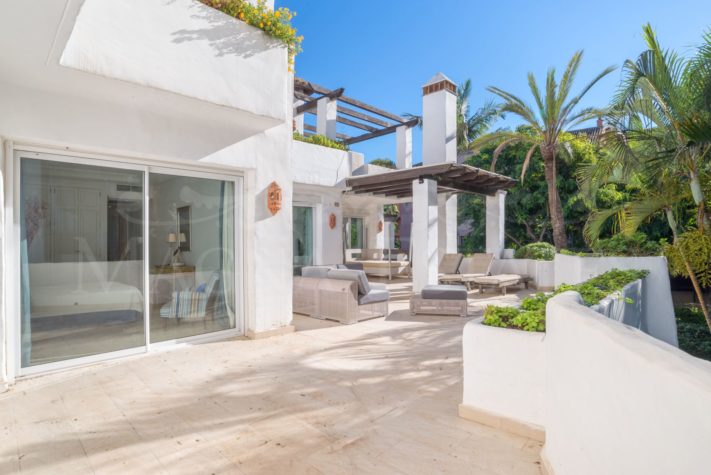 Both new build properties and resale properties have their good and bad points, but it all depends on what you are looking for and the intentions that you have for the property. Regardless of whether you want to purchase a new build or a resale, Magna Estates is here to help. With years of experience under our belt and a wide range of both new build and resale properties, you are guaranteed to find the right property for you.