According to the last real estate profitability analysis made by Idealista company, income from the purchase of homes, offices, business premises, and garages is much higher than that from other investment products. This situation, which adds to the increasing demand for vacation home rentals, and also long-term ones though to a lesser extent, create a panorama with clear signs of recovery. According to the Banco de España economic indicators, the average profit margin of real estate properties at the end of 2017 was 10.9%.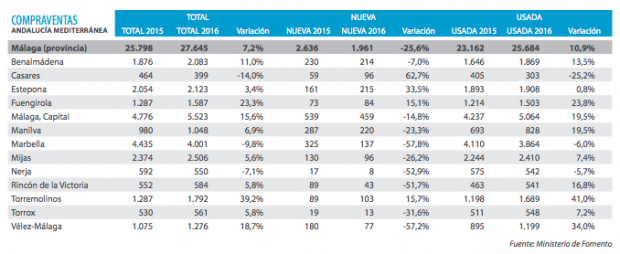 SITUATION IN LA COSTA DEL SOL
One of the main factors of this economic recovery is the increase of vacation home purchases, either as investment due to their high profitability, or to enjoy and use them thanks to the unbeatable conditions of the area.
The market has improved compared to last year, a proof of this being a higher demand for properties and the increase in prices both of sales and vacation rentals.
Indeed prices rise at a pace exceeding 5% and Marbella is considered to be leading the housing market recovery. Due to the high demand of clients who wish to sell or rent, a positive trend is on the horizon.
The forecast of new construction homes for the next few years could meet future demands, although it seems likely that a quick town-planning restructuration might be necessary in the long-term.
In the short-run, Marbella is seen with a low number of stock against bordering municipalities like Estepona and Benahavís. The product that is being more successfully sold are two-bedroom properties with 100m2 of surface area on average.
On this stretch of the coast there is a higher number of second-hand properties than new construction ones. Also rentals are becoming a good investment opportunity, even ahead of the home seller's market. The leading rental product are also two-bedroom properties.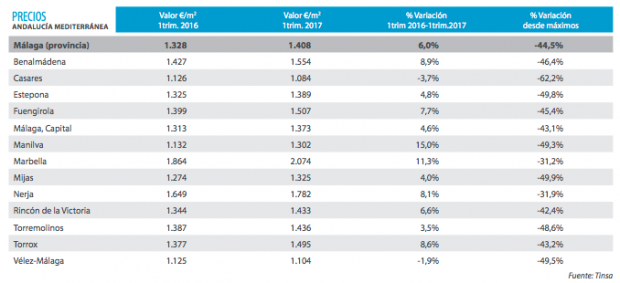 NEW CONSTRUCTION HOMES FORECAST IN THE MARBELLA-ESTEPONA AREA
As for the new construction homes sector, there are new developments in the Estepona area, more specifically, 300 properties are expected to be built in Estepona, 150 in Marbella and 100 in Manilva.
With regards to the luxury property sector, two and three bedroom apartments are being built, featuring medium-high standards, as well as luxury villas. Although Marbella needs to adjust its town planning situation due to the new general urban development plan (PGOU) still to be approved, it has plenty of new construction homes. As a result of the lack of land available in Marbella though, new developments are being built in adjacent municipalities such as Estepona and Benahavís. There has been a price rise in the last few months as a result of the strong demand in all these areas. New construction homes are one of the most sought-after products, both for primary residences as well as second homes.   
The purchase and sale of vacation properties in the area also increased last year.
Although Spanish and foreigners purchase and sell alike, in certain places like Marbella it is foreigners who lead transactions. They are namely British, French, Belgian, northern Europeans, and also purchasers from the Persian Gulf. As for Spanish, they mainly come from Madrid, Andalusia, and the Basque country.
It is worth noting that in 2017 Marbella grew 17% in the consumption of luxury products compared to other cities and towns like Madrid, for example, Madrid, according to a report by Luxury Spain.

NUEVA ANDALUCÍA, A GREAT OPPORTUNITY
In the housing offer across the whole municipality of Marbella there is an area that stands out because it is especially attractive for high-end buyers, both Spanish and international ones: Nueva Andalucía.
Nueva Andalucía is surrounded by renowned golf courses such as Los Naranjos Golf Club, Real Club de Golf Las Brisas and Alhoa Golf, among others, thus becoming one of the most privileged enclaves for the Marbella luxury lifestyle.  It is close to Puerto Banús marina and the Marbella Golden Mile, which offers an endless number of leisure options as well as a lifestyle that attract millions of tourists every year. One of the most popular options are 3-star Michelin restaurants like Dani García, and iconic hotels that are live history of past golden times, such as  Marbella Club and  Puente Romano.
All this is just 15 minutes from Nueva Andalucía, which make of it a great place to live and very attractive to invest in high profitability properties.
In addition to that, the 2 higher education centres of Marbella are located in Nueva Andalucía- one of them is Les Roches Marbella, a well-known Swiss university centre specialized in Hospitality and International Trade, and the other one is Marbella University.
At Magna Estates we are experts in the Nueva Andalucia area and have a selection of properties for sale and rent in Nueva Andalucia, as well as in Marbella, Estepona and Benahavís. If you wish further information, please contact us by email or calling us on +34 952 816 338.