Spain as a leisure destination to play golf. Where we are in relation to other countries. Past and future of golf in Spain.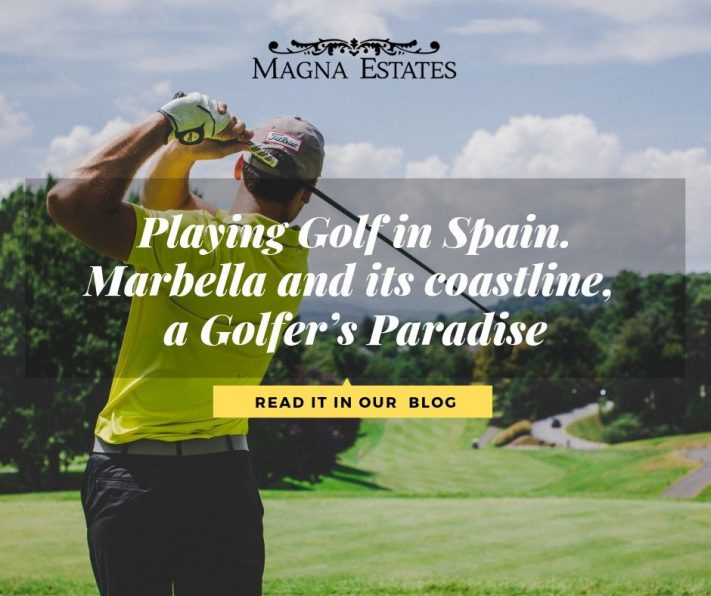 We will draw a unique golf route with an exciting destination: discovering golf in Spain. Spain is a unique country, rich in many aspects, which offers along with its variety of landscapes an excellent large network of golf courses. One of the world's biggest tourist powers, Spain opens up to the sport of golf with an exclusive offer of culture, leisure and health.
Spain, with its exceptional weather, has become one of the best golf destinations in Europe. Both inland and along the whole Spanish coastline, there is a varied range of top golf courses which share an exclusive feature uniting them – the sun. It is a sun that invites you to play golf all year round and makes it possible to enjoy spring temperatures in Spain's most iconic golf destinations.
There are many very different golf courses. Suitable for all handicaps, with courses suitable for intermediate-level players and really challenging for the most experienced ones, courses which thanks to a good number of hazards are a continuous challenge for any golf player. There are also flat even courses where you can play more calmly and enjoy the surrounding landscape more intensely. In short, there are courses that motivate encounters and favour socialising. All this can be found in Spain as a golf destination, but how many courses and what quality they have? What is Spain's tradition regarding this sport?
In Spain there are 437 golf courses counted to date. This number can change as some of them may be currently under construction and it is possible that this figure increases year after year. As far as self-governed regions in Spain, the community with the highest number of golf courses is Andalusia, and in it there is an area which concentrates the largest number – the Costa del Sol, also called the Costa del Golf for that reason.
More specifically, there is a privileged area within this oasis, a place that not in vain is considered the golfer's paradise – Nueva Andalucia, also known as the Valley of Golf. Andalusia, with 91 golf courses, is followed by Castilla y León and Catalonia, with 41 courses each, and Madrid with 34. Mention should also be made to the 7 courses in the Canary Islands, 23 in the Balearic Islands, and those in northern Spain -11 in the Basque Country, and 22 golf courses in Galicia.
Compared to other nearby countries, we rank seventh in Europe after, of course, the mother of all golf countries, which is Great Britain with 2,100 courses; we are obviously far behind the king of this sport, the USA, with 15,370 golf courses.
In Spain there is a growing fondness for this sport and we have had great internationally admired golfers like the great Severiano Ballesteros, Sergio Garcia, Jose Maria Olazabal or Miguel Angel Jimenez, among others. Additionally we also have emerging figures such as Jon Rahm or Azahara Muñoz, to name but a few.
The top 10 Golf Courses in southern Andalusia and the Costa del Sol. Ranking of the best valued ones and their features.
We start from the fact that Marbella is the capital of luxury tourism on the Costa del Sol but within this market, we highlight Golf tourism as one of the most exclusive and select ones. We highlight and rank in order the top 10 18-hole golf courses you can find in the Costa del Sol and surrounding areas. 2 of them are in the vicinity of Nueva Andalucía, also called the Golf Valley for obvious reasons. This is therefore one more reason to consider owning a a property here, provided that you like this sport.
Real Club de Golf Sotogrande.
For many, this is the best golf course in Spain and, of course, the best or among the best ones in Andalusia. A spectacular design and exquisite maintenance make of this flat and without great slopes course a favorite one for any player.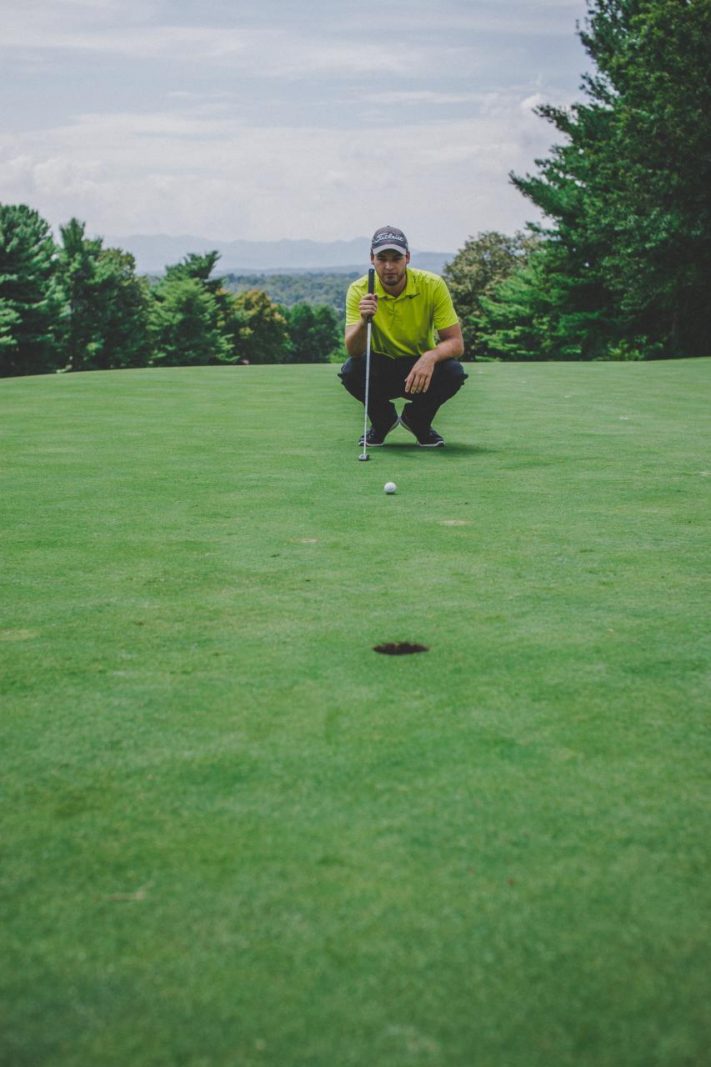 Real Club de Golf Las Brisas
The course has many water obstacles- there are ten artificial lakes which come from two streams. The greens, most of which are elevated, are heavily protected by bunkers. Robert Trent Jones has designed this course. It is a difficult and an attractive one where you need to play golf with accuracy.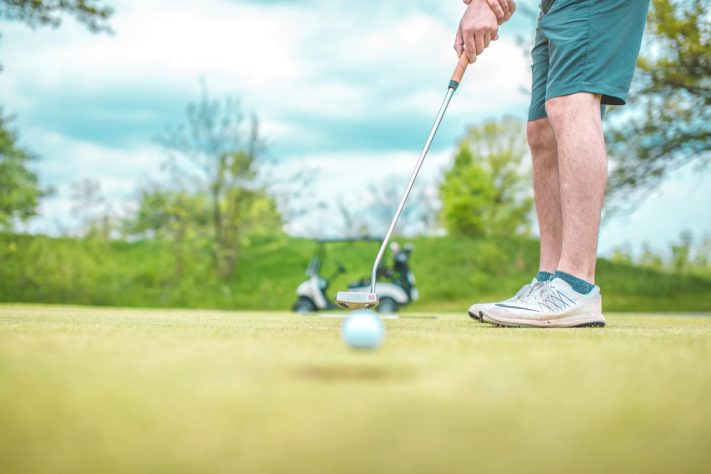 Club de Golf Valderrama
The iconic Valderrama course, home of the 1997 Ryder Cup and considered the number 1 course in continental Europe, is a real challenge for all type of players, with large cork oaks and a semi-rough with very long lawn, which makes the balls dive into it as if it were cotton. Also the very fast greens make the game a real challenge.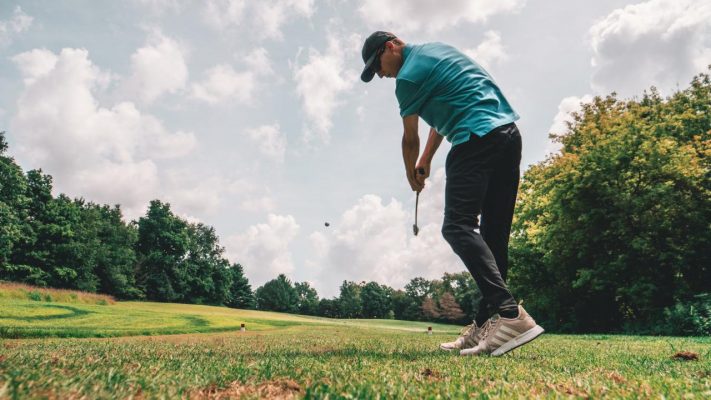 Club de Golf Finca Cortesín
This is undoubtedly one of the best golf courses in Spain. Players enjoy wonderful views of the mountains and the sea. It is a good course for beginners and a great test for professionals. The course has several tees on each hole which allows you to change your difficulty level, thus offering a wide variety for players of all levels.
Club de Golf La Reserva de Sotogrande
The club was designed by Cabell B. Robinson. It is private and exclusive and is located in two valleys which are Y-shaped. It has over 6,700 m2, and it is very long. It is perfect and very integrated in the landscape. There are water hazards in 6 of its holes.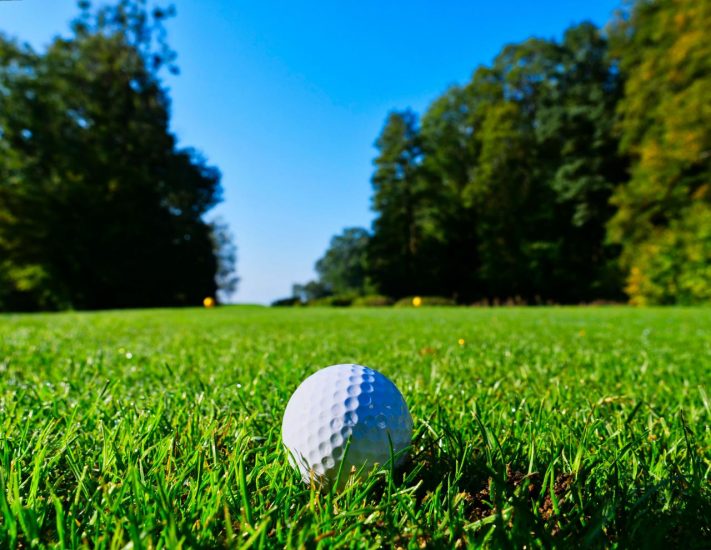 Rio Real Golf
Located only 4 km from the centre of Marbella, this course was designed by Javier Arana is really beautiful, as some of its holes are just by the sea. Great trees, lakes and the actual river Rio Real are obstacles of a flat field, with little unevenness, and challenging small greens.
Club de Golf Guadalmina
Magnificent family club with two 18-hole courses. The North Course is shorter and simpler, intended for less skilled players or those who prefer a quieter golf day. The South Course is renowned for its difficulty, thus making it more suitable for experienced players. Designed by Javier Arana (like Rio Real and Aloha golf courses, among others), it is a long difficult course, but compensates for good straight strokes and penalizes the bad ones. Its Hole 11, parallel to the beach, is one of the most photographed ones in Marbella.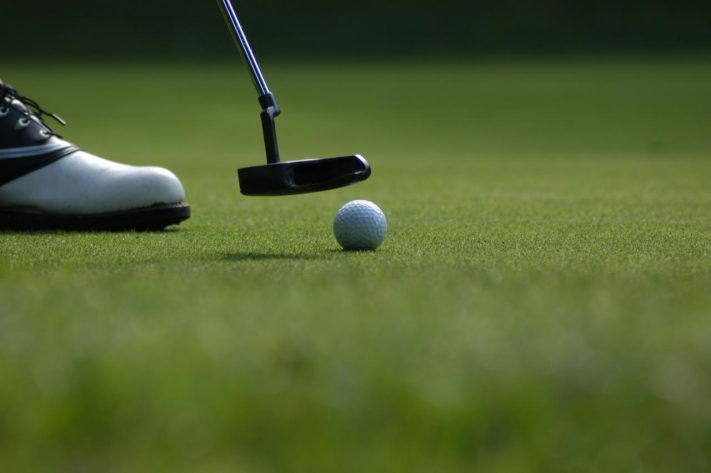 Los Naranjos Golf Club
Designed by Robert Trent Jones Sr, it has generous fairways and strategically placed bunkers and water hazards, and undulating greens. This surface is ideal in warm climates. It is surrounded by orange trees and has a wonderful view to Marbella.
Aloha Golf
Aloha is not a long course, except for certain holes like 1, 4, 13 and 18, but it requires accuracy, especially in these holes. It is a strategic course with trees and very well placed hazards, with a rough that also complicates it and some characteristic greens, fast and somewhat uneven, just for skillful players.
Villa Padierna Golf Club
Villa Padierna Golf is located in a magnificent natural environment overlooking the Mediterranean Sea; an exquisite environment to play golf. The 3 18-hole courses, Alferini Golf (par 73), Flamingos Golf (par 71) and Tramores Golf (par 63), offer a unique experience to golfers of all levels, with really modern facilities and personalized attention. The Golf Academy is under the supervision of Michael Campbell, USA Open 2005 champion, and has the collaboration of the best golf professionals. The Driving Range includes a long and a short playing area. And to finish a game of golf the best possible way, Hole 55 Clubhouse offers a variety of food options.
The Andalusian coastline to play golf. The Costa del Sol and surroundings. Marbella as the hub of quality Golf Tourism.
Golf championships have a very important effect on Marbella.
The most important milestone of golf as a tourist sport in Andalusia is the
1997 Ryder Cup in Valderrama (San Roque). This is the most important golf event at a worldwide level and is held every two years.
The 1997 edition was the first one to be held in continental Europe, outside the British Isles, until the 2018 edition, held in Paris, which proves the category of this course on a global scale.
This championship left a deep imprint in Andalusia as a golf destination, especially in the host areas, Campo de Gibraltar and the Costa del Sol.
The Spanish Open has been held since 1912. In Andalusia, Sotogrande (1966), Las Brisas
(1983, 1987), San Roque Club (2005, 2006) and the Real Club de Golf de Sevilla (2008, 2010) have hosted this tournament. The growing relevance of the Andalusian venues shows, on the one hand, the existence of professional facilities and, on the other hand, the transfer of national competitions from iconic courses at the beginning of the 20th century to rsorts along the Mediterranean coastline.
The attendance profile in these championships has the strong weight of British public, and Spanish one in the second place. The duration of their stay is approximately one week.
Andalusia has been a key piece in the puzzle of golf competition at European and Mediterranean level. Its main attractions are essentially those to do with the quality of some golf destinations, diversity and cultural richness, gastronomy, as well as its security and socio-economic stability. From this, the attraction lies in the hands of the golf clubs themselves: for golf tourists it is essential for courses to have a good design and maintenance, together with good value for money.
The future of Marbella as a golf destination is at stake from the moment each course is planned and designed, as well as in the regional planning of how they are scattered around the territory. To the quality in the provision of accommodation and catering services – where this region already has high success rates – the high level of the sports facilities must be added, where its design is prioritized, offering pleasant diverse courses (more or less complex holes), a calm environment for the player, among others,…
Why would you recommend the Costa del Sol for golf?
Mainly because of the weather, this is the first reason. Secondly, the variety of its
nightlife, leisure and culture, as well as the high number and concentration of golf courses on the Costa del Sol. Thirdly, because of aspects such as the quality of services and facilities, having an international airport with a connection to more than 125 destinations, security, infrastructure and good communications. Fourthly, there are other advantages such as the quality/price ratio, the wide range of hotels and the fact that it is a solid destination.
The Golf Valley, Nueva Andalucía and its surrounding areas. A golfer's paradise.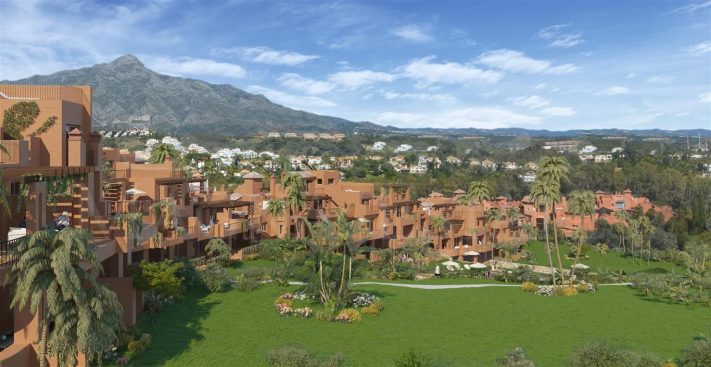 Nueva Andalucía is one of the 5 districts of Marbella; it is located in the western central part of Marbella and is close to San Pedro de Alcántara. It is a strategic location because together with Puerto Banús and the Golden Mile of Marbella, the three of them form the so-called golden triangle which comprises the most prestigious urbanizations and villas that can be found in Marbella. Also in this area there are 3 of the best golf courses in Spain – the Real Club Las Brisas, Los Naranjos Country Club, and Aloha Golf, as well as La Quinta Golf (27 holes) and Magna Marbella Golf.
With regards to leisure and entertainment, this area is not far behind either as it is just one kilometer away from Puerto Banus, full of food options, luxury shops and shopping malls.
The 340 CN is the main road that connects Nueva Andalusia with Marbella and it also connects with the A-7 motorway to Malaga in which you have many options to travel such as the airport, AVE high speed train station and the port of Malaga, in which cruise ships and yachts dock.
With respect to living in this area you can imagine urbanizations with a great variety of trees and tropical plants. 300 days of sunshine and an average temperature that in winter rarely falls below 10 degrees. In the autumn and spring, there weather is mild, thus allowing countless sports and outdoor options. In summer, the warmest season, temperatures are compensated by pleasant nights that, thanks to the sea breeze and the protection given by La Concha mountain, make this area an idyllic place thanks to its "microclimate", unique in the whole world which ash given the area such a prestige for its climate for decades.
For these and other reasons we must highlight Nueva Andalucía, not only as a sun and beach destination, which it certainly is, but also as one of the best places in the world to practice golf, live in harmony with an fantastic environment, very similar to California in the United States, as it has many similar characteristics. It is a destination that once you try if only for a short vacation, you can hardly forget.
Magna Estates. If you want is to live in Nueva Andalucía, we are your real estate agents.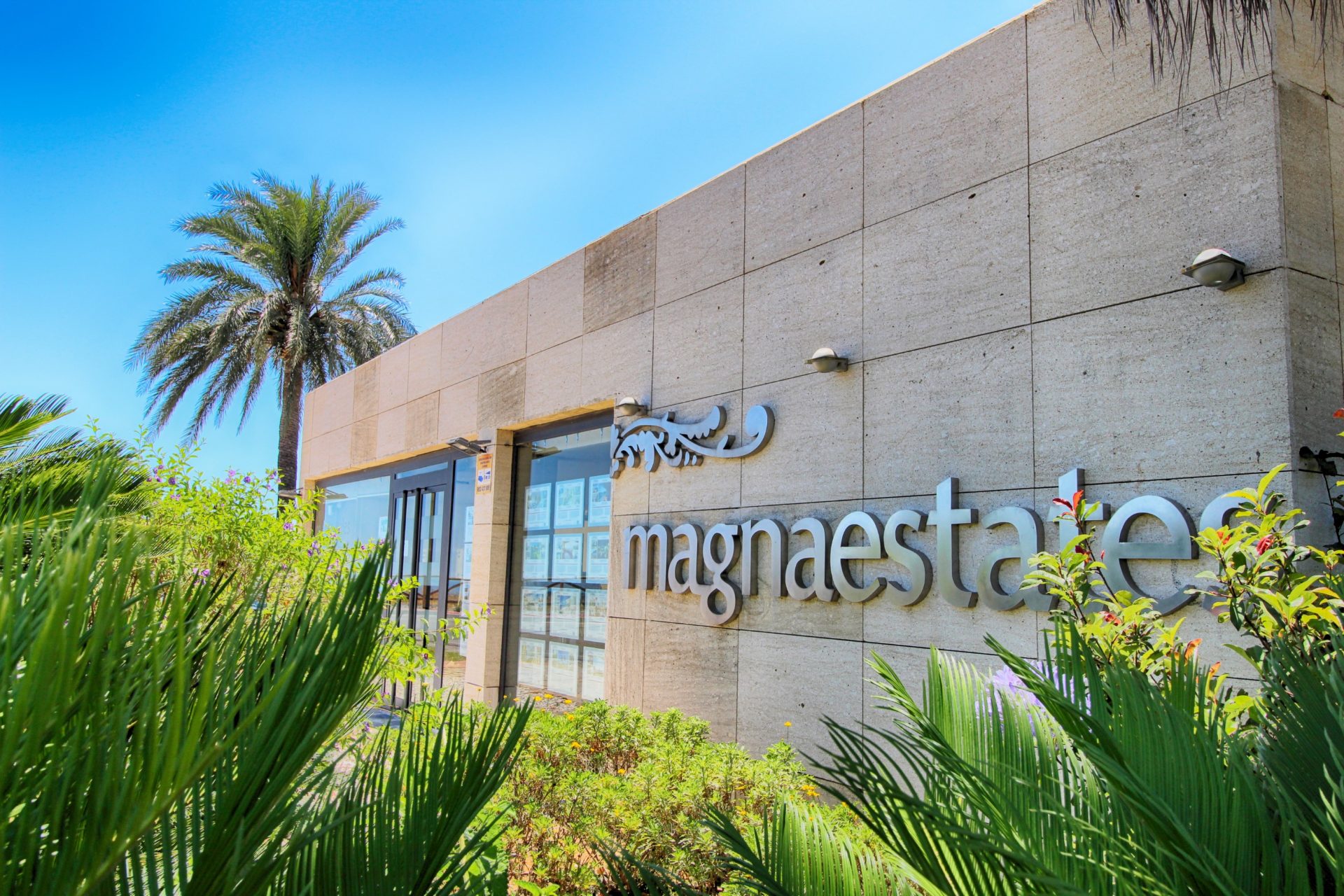 We always recommend you to be advised by professionals of the area where you would like to live, for different reasons, but the main ones are the knowledge of the area, professional integrity and reliability. Magna Estates is one of the main agencies that you find in Nueva Andalucia, not in vain we have been making our clients happy for more than 10 years. A good proof of this is the high number of satisfied clients we have to date.
If what you need is advice on finding a home in Nueva Andalucia and its surroundings, contact us and we will happy to help you.
But if what you need is advice to sell your property, we can help you improve the conditions of your property thus considerably increasing the possibilities of selling it, as well as increasing the value of your property.
Whatever the case, you can count on us. We are an enthusiastic team capable of meeting any challenge that comes our way.