A recent report by the prestigious real estate site Idealista.com shows that three out of the four Spanish streets with the highest rents are in Marbella. The first one of the list is Calle Alcalá, in Nueva Andalucía, just a couple of blocks away from Magna Estates office.
These data reveal the estate strength of Marbella as a high end exclusive destination.  After said Calle Alcalá in Nueva Andalucía, Sierra Blanca ranks third, an area of large luxurious villas, and finally in the fourth position there is Guadalmina Baja, one of Marbella's traditional spacious villas area, very close to the sea. Now the second position in the ranking goes for Avda. Tibidabo, in Barcelona.
The 5 streets with the most expensive rent in Spain
Calle Alcalá (Marbella). 38,950 euros.

Avenida Tibidabo (Barcelona). 18,363 euros.

Sierra Blanca (Marbella). 16,300 euros.

Guadalmina Baja (Marbella). 16,267 euros.

Camino Las Liebres (La Moraleja-Madrid). 15,750 euros.
Surprisingly enough the popular Golden Mile is not included in this Top 10 ranking, though there are spectacular properties for rent in it.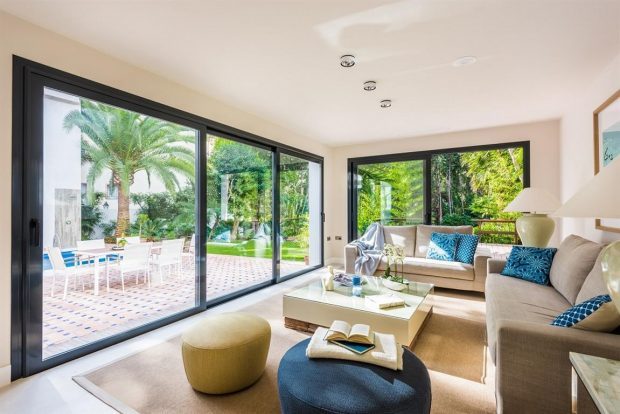 Splendid leading street Calle Alcalá is located in Las Brisas urbanization, in the so called Golf Valley of Nueva Andalucía, where Spain's best golf courses are to be found – Las Brisas, Aloha Golf and Los Naranjos. It is a street full of luxury villas, beautiful sea views, and only a couple of minutes from Puerto Banús marina, yet in a tranquil area like Nueva Andalucía.
In these three areas included in the Top 5 list, Magna Estates offers properties for sale and rent, as they are within our area of influence.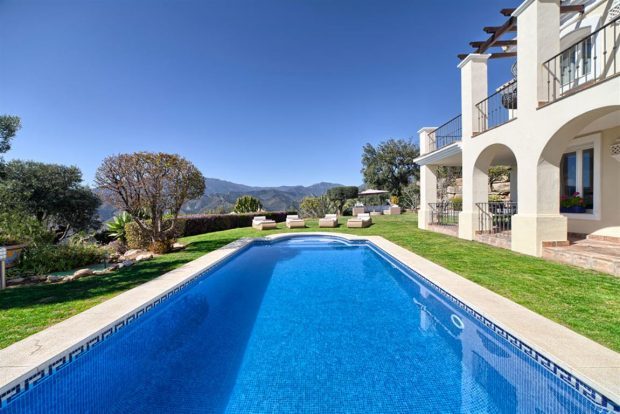 If you wish to know about our portfolio of villas for sale in Marbella's best locations starting from one million euros, please click on this link
If you wish to know about our villas for rent, please click here.
At Magna Estates we would like to offer exactly what you are looking for, If you wish to learn more about other properties we have for sale or rent, please contact us.