Covid-19 has changed a lot of our day-to-day lives, whilst also having a huge impact on the economy and a number of sectors – with a prominent one being the real estate sector. Now, two years on from when it all started, the world seems to be getting back to normal. The new possibility of being able to work from wherever you want in the world has allowed people to finally take the leap and move to the country of their dreams. 
With over 300 sunny days per year and a rich culture that is second to none, there is very little surprise as to why many people have chosen Spain as their new base to live and work from. Not only this, but the Spanish housing market has seen one of the quickest recoveries out of many sectors and is full of amazing investment opportunities. 
In this article, we are going to cover the current state of the Spanish housing market and its latest trends to see why so many are finally choosing to make the move.
Current situation in Spain
As things start to return to the new normal in Spain, the Covid-19 restrictions have started to relax. Masks are no longer obligatory indoors, only in certain places such as hospitals, pharmacies and public transport. Alongside this, Spain has a high vaccination rate, with over a staggering 83% of its population fully vaccinated. Whilst there are still Covid-19 prevention protocols in place, things are starting to resemble what they once were before the pandemic began. 
From a real estate perspective we can see that the market has stayed strong and thrived in the past year, showing a remarkable 20% increase in transaction volumes. Not only this but there has been increased economic activity all over Spain in various areas of the real estate sector such as home hunters, lawyers and developers. Spain continues to offer a very competitive housing market and a high quality of life. 
Whilst current inflation is causing the price of raw materials to rise from 5% to 10%, there are still ways for you to protect your savings from feeling its effects. By investing in 'real assets', you can reduce the effect of inflation upon your money. This when combined with the low-priced mortgage rates in Spain makes it an ideal time to invest in Spanish property.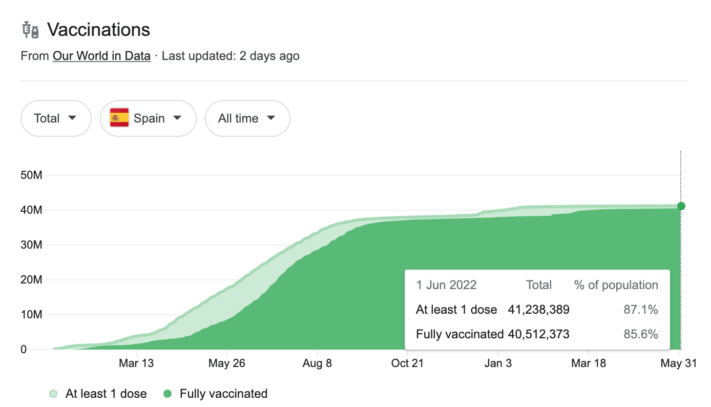 The effects of Covid-19 on real estate trends in Spain
One of the things that changed our daily lives most with Covid-19 is the way that it has affected our work lives. With various companies still choosing to allow their employees to work from wherever they want, This has encouraged not only nationals but also internationals to change what they are looking for when it comes to purchasing a property. 
No longer tied to commuting to the office every day, Spaniards now find themselves able to move out of big cities such as Madrid and Barcelona and can now find bigger apartments, in smaller cities, with better perks. Post covid, the average Spaniard now looks for a property that has bigger private areas both indoors and outdoors for the kids, enough room to both enjoy the home and work from it, more natural light and now pick more space over less commuting time. Meanwhile, those who have moved to Spain since the pandemic began tend to search for the same things, alongside being close to both the beach and the nearest airport and preferring to live close to the center but not in it.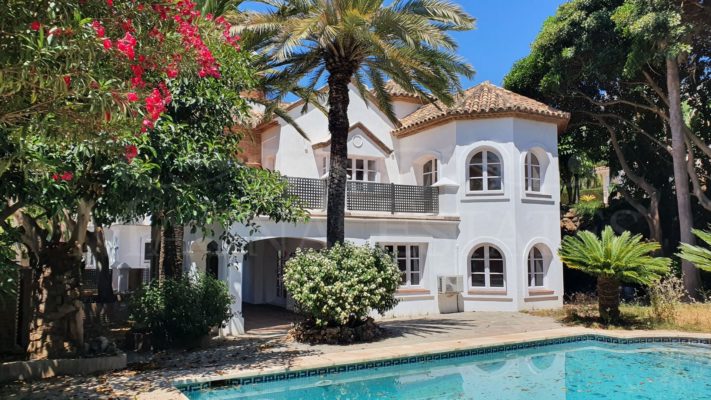 Why the Costa del Sol is a great investment
Due to the new freedom allowed to employees that can now work from home, many are leaving the bigger cities and choosing to relocate to smaller, more coastal towns. Since restrictions first eased after the start of the pandemic, the Costa del Sol has become home to many people wanting a more equal work to personal life balance. With a wide array of blue flag beaches, impeccable cuisine, wide range of international schools and more spacious properties, it is not hard to see why there are so many people who now call the Costa del Sol 'home'. 
Future forecasts about the Spanish real estate
Having recovered from the effects of Covid-19 quicker than was originally expected, the Spanish housing market is expected to continue its growth, with experts predicting that it will return to its pre-pandemic state during 2022. Currently, there is no existing real estate bubble in Spain due to the lack of difference between salary and housing prices, and also because the market is not over saturated with new build properties – allowing for Spain to have a healthy and just real estate market. 
If you are looking to invest in the Spanish housing market but don't know where to get started, contact us here at Magna Estates. Our team of professionals know all of the in-and-outs of the Spanish real estate market and are perfectly equipped to help you find the best property for you on the sunny peninsula.