COVID-19 has prevented potential buyers visiting luxury apartments and villas in the Costa del Sol. But there is always a solution to every problem. You can still visit properties through innovative, virtual tours from Magna Estates. It's an exciting development that's now part of our services. Virtual tours have many advantages in helping you find the perfect home in Marbella.
How to Find Your Favourite Properties
Galleries of photographs are the first step in looking for a new home. High-quality images show how interesting rooms can be. It may be an architectural feature that draws your attention or perhaps a panoramic view. Photographs encourage 80% of people searching for a villa or apartment to take notice of them. They help you compile a small list of properties that could be exactly what you are looking for.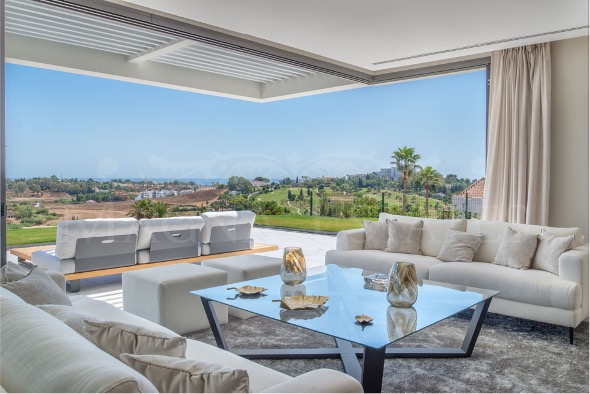 Different Types of Virtual Tour
A virtual tour helps you see a property in much greater detail. If it is a listing tour, the video provides a short journey through each room. It usually starts at the front door and there are usually close up shots of interesting features. A superior version is a 360 degree virtual tour. It is occasionally referred to as a three-dimensional walkthrough. The video guides you through the property room by room. But it has the added advantage of being interactive. By using the controls, you can move between rooms and direct the video to any corner or feature. You can even view the entire room by moving in a 360 degree circle. A real-time virtual tour is usually carried out on Zoom. You can ask the vendor to show you different features while discussing the property. Here are some examples of 3d tours:
How to View Property Under Construction
Viewing an apartment or villa that is not even built is easy with Virtual Reality Realization software. It's a computer-generated tour that shows you what the property will be like when it is completed. The images are very realistic and often include views from the windows. This type of tour is helpful if you want to invest in off-plan properties that are expected to be in high demand when completed.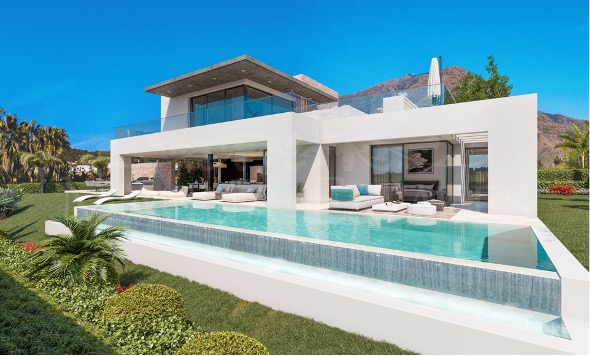 Advantages of a Virtual Tour
There are many beautiful, luxury apartments and villas for sale in Marbella. It could take you a long time to visit them all in person. You might also find it confusing, as you would have to remember so many details. But through galleries and virtual tours, you can relax and view the properties several times without leaving your own home. Exploring properties by watching virtual tours helps you select just two or three properties that you would like to visit. It saves you wasting valuable time when you come to Marbella.
Bidding for Property after a Virtual Tour
Virtual tours can be very realistic. They strongly convey what a property might be like to live in. However, there is still much to be gained through visiting a property in person. It is the only way you can accurately appreciate the atmosphere or dimensions of a home. At Magna Estates, we usually recommend placing a bid if it's conditional that you visit in person. Virtual tours are an exciting addition to our real estate services. They help you make an excellent start in refining your property search. When you visit the Costa del Sol, you'll gain our unrivalled local knowledge of the property market in Marbella. Then you'll easily find your next home.